3 Bacon-Infused Slow Cooker Recipes
The sound of sizzling bacon matched with the savory aroma of maple is enough to make anyone's mouth water. A traditional breakfast staple, bacon adds a rich and crispy touch to sandwiches, pizza, casseroles and everything in between. Ideal for comfort foods, bacon blends into your favorite slow-cooked dishes to bring the meal to another level.
As bacon is often best when browned over the stovetop first, the Crock-Pot® 6-Quart Slow Cooker with Stovetop-Safe Cooking Pot works best for these recipes. Eliminating extra pots, pans and cleanup, this slow cooker doubles as the griddle, skillet or frying pan your recipe calls for. The stovetop-safe DuraCeramic™ cooking pot enables you to complete two steps in one pot: browning or searing the bacon over the stove and then transferring the cooking pot back to your slow cooker for the next steps in one smooth move.
The next time you're craving a hearty, rainy-day kind of meal, try out one of these bacon-infused recipes in your slow cooker:
Cheesy Bacon, Chicken and Potato Bake
Mirroring a classic breakfast casserole, this cheesy bacon, chicken and potato bake evokes delightful smells of Sunday mornings while providing a satisfying dinner.
Ingredients:
6 slices bacon, thick-cut
1 bag (32 ounces) frozen hash brown potatoes
3 large skinless and boneless chicken breasts, cut into 1-inch cubes
2 cups cheddar cheese, shredded
2/3 cup milk
Salt and pepper, to taste
Directions
Heat bacon in the DuraCeramic™ cooking pot over medium-high heat with olive oil, until crispy.
Drain and transfer cooking pot back to slow cooker.
Remove bacon, crumble and set aside.
Cover bottom of slow cooker with half of potatoes.
Top with 1/3 of cheese and 1/2 crumbled bacon.
Add layer of chicken, followed by 1/3 more of cheese.
Cover with remaining 1/2 of potatoes in even layer.
Sprinkle with remaining cheese and bacon.
Pour milk over mixture.
Add salt and pepper to taste.
Cover and cook on high for 3 hours, until chicken is cooked through.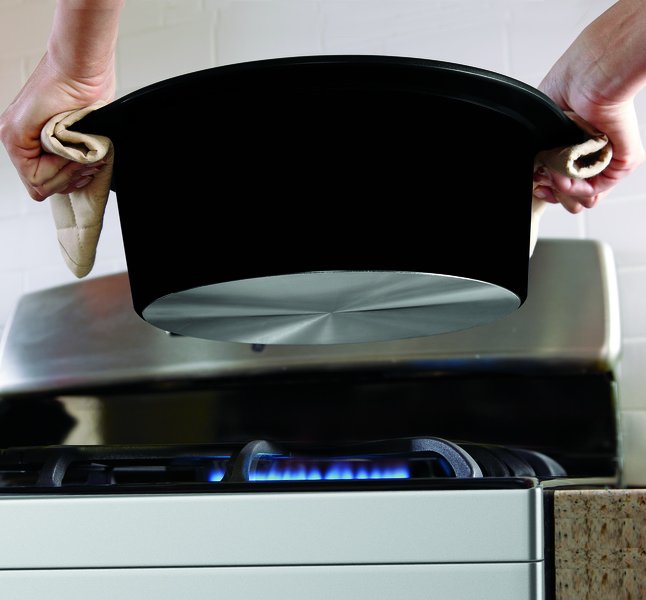 Bacon Potato Chowder
Taking just a few minutes to put together, this potato and corn chowder recipe is enhanced with the savory taste of bacon.
Ingredients:
4 slices bacon
1 large onion, chopped
3 cups chicken broth
2 cups half-and-half
2 tablespoons cornstarch
2 bags frozen whole kernel corn
1 pound small red potatoes, diced into 1-inch cubes
Salt and pepper to taste
Directions
Heat bacon and olive oil over medium-high heat in DuraCeramic™ cooking pot.
Drain liquid and crumble bacon, leaving it in the cooking pot.
Transfer cooking pot to slow cooker.
Add onion, broth, half-and-half, cornstarch, corn and potatoes.
Mix well.
Add salt and pepper to taste.
Cover and cook on high for 3 to 4 hours, until potatoes are tender.
Serve warm.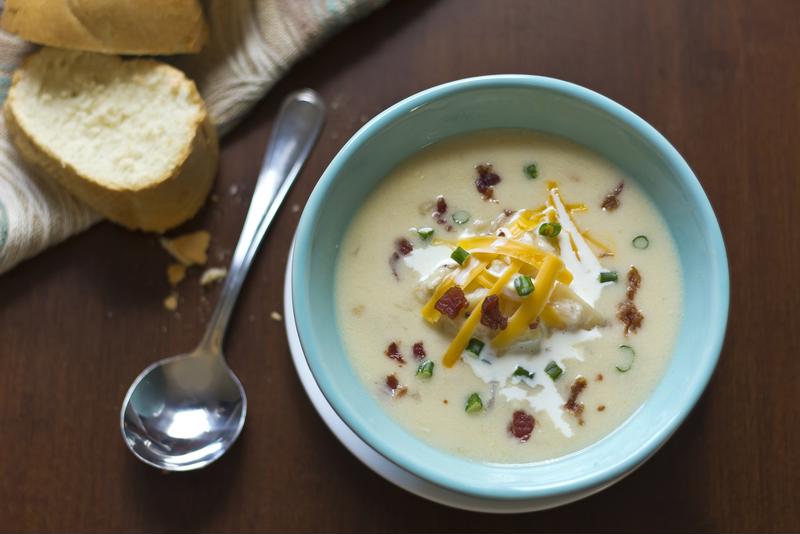 Bacon Cheeseburger Dip
Who doesn't love a good cheeseburger topped with crispy bacon? Now imagine an even cheesier version that combines the two in a mouth-watering dip for tortilla chips. Follow this easy recipe to try it for yourself.
Ingredients:
8 slices bacon
1/2 pound lean ground beef
1 package (8 ounces) cream cheese, cubed
2 cups shredded American and cheddar cheese blend
1 can (10 ounces) diced tomatoes with green chiles, undrained
2 tablespoons fresh parsley, chopped
2 red bell peppers, sliced for dipping
Tortilla chips, for dipping
Directions
Heat bacon in the DuraCeramic™ cooking pot over medium-high heat with olive oil, until crispy.
Remove bacon, drain with paper towels and crumble. Reserve some for topping.
In same cooking pot heat ground beef for 5 to 7 minutes, stirring occasionally.
Once beef is cooked through, drain liquids.
Add cream cheese, shredded cheese, tomatoes and crumbled bacon.
Stir on low heat until cheese melts.
Transfer cooking pot to slow cooker.
Cover and cook on low for 2 to 3 hours, until bubbly.
Stir in parsley.
Sprinkle with reserved crumbled bacon.
Serve warm with red pepper strips and chips.
Due to the slow ramp up, and even heating of a slow cooker, recipes featured on this site can be cooked in a range of slow cooker sizes. Recipes can be increased or decreased by one quart size per the cooking instructions. For smaller sauces and dips that call for 3 quarts or less, it is not recommended to alter the unit size. Crock-Pot® is a registered trademark and should not be used generically when referring to a 'slow cooker' within the recipes.
Sunbeam Products, Inc. d/b/a Jarden Consumer Solutions has not tested these recipes and is not responsible for the outcome of any recipe. You may not achieve the results desired due to variations in ingredients, cooking temperatures, cooking times, typos, errors, omissions, or individual cooking abilities. Please always use your best judgment when cooking with raw ingredients such as eggs, chicken or fish.