20 Healthy Crockpot® Recipes to Help You Keep Your New Year's Resolutions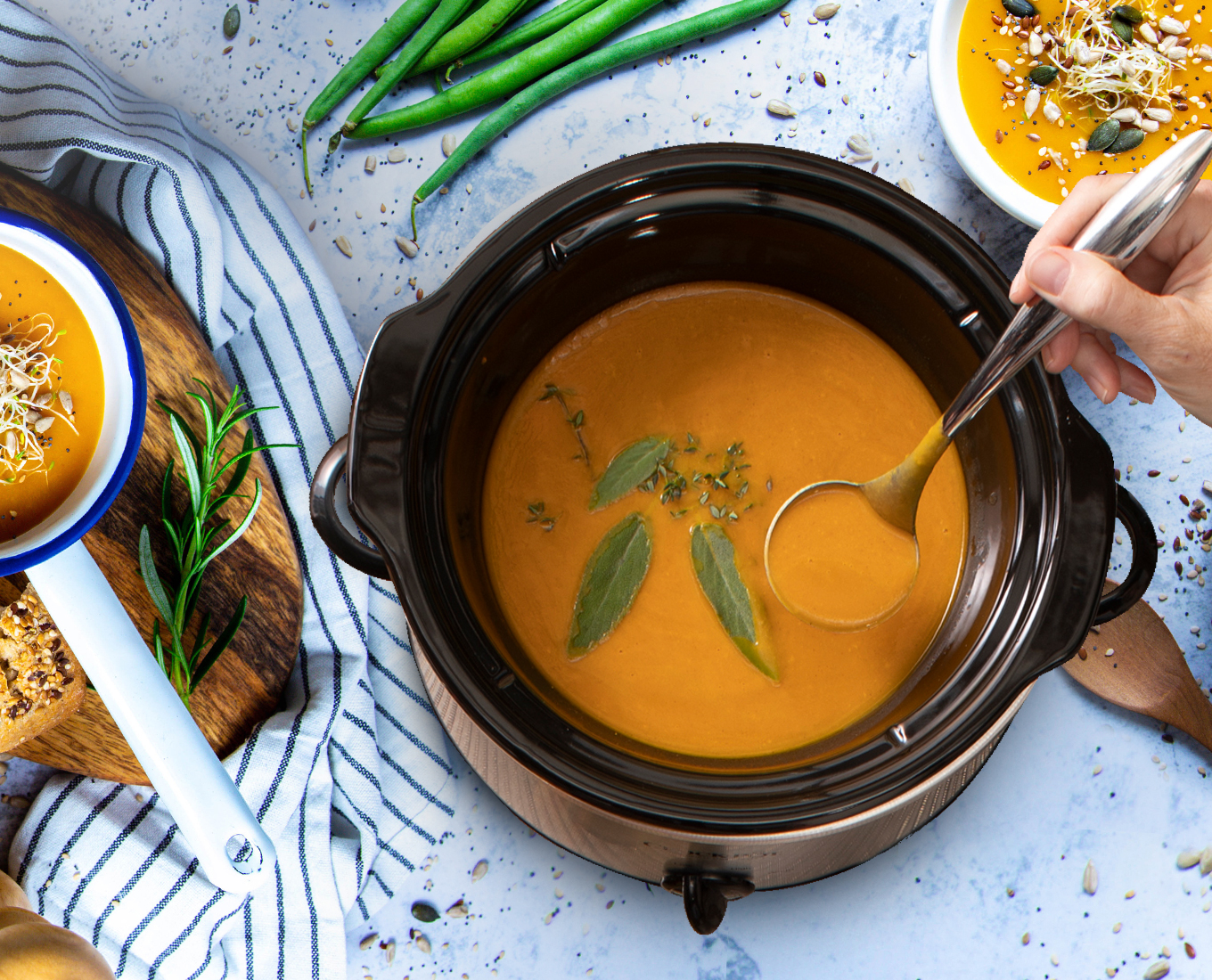 Whatever your goals or motivation, eating healthier is one of the most common New Year's resolutions. But, saying you want to create New Year's health resolutions and actually doing them are two very different things. Luckily you already have a tool in your kitchen that's there to help you achieve your goal for a healthy New Year: your Crockpot slow cooker.
You've always counted on Crockpot recipes to help you create homemade meals that bring people together...when you're crunched for time, but don't want to sacrifice taste and nutrition. And, with more and more people choosing to eat at home, rather than dining out, finding flavorful, easy, and healthy recipes is always a priority. Along with the hearty beef stews and comfort foods you know and love, are new ways to incorporate nutritious, healthy slow cooker meals that practically make themselves.
---
Is Slow Cooking Healthier?
There are many benefits to Crockpot slow cooking that go beyond its easy, hands-off cooking style. Some benefits actually help you achieve your healthier-eating goals for the New Year.
The lower heat associated with slow cooking reduces the chance of foods' nutrient destruction that can occur with other cooking methods.

Most Crockpot recipes cook in broths, rather than in fats and oils. The broths are not only a lower-calorie option, but also help retain the nutrients of the fresh veggies and other ingredients of your slow cooker recipe.

Crockpot slow cookers use slower cooking times and additional moisture from condensation to leave meat tender without added fat.
With higher nutrient retention, an abundance of fresh ingredients, and the ease of cooking meals from home while you're busy doing other things, it's simple to see why you would want to incorporate more slow-cooked Crockpot meals into your healthy-eating plan.
---
Healthy Crockpot Meals Your Family Will Love!
Looking for family friendly slow cooker recipes that are as tasty as they are nutritious? These healthy slow cooker recipes avoid fats and processed ingredients, plus they fit in perfectly with your busy schedule.
If you're looking for inspiration, start with these healthy Crockpot ideas for breakfast, lunch, dinner, snacks, and more.
Slow Cooker Chicken and Spicy Black Bean Tacos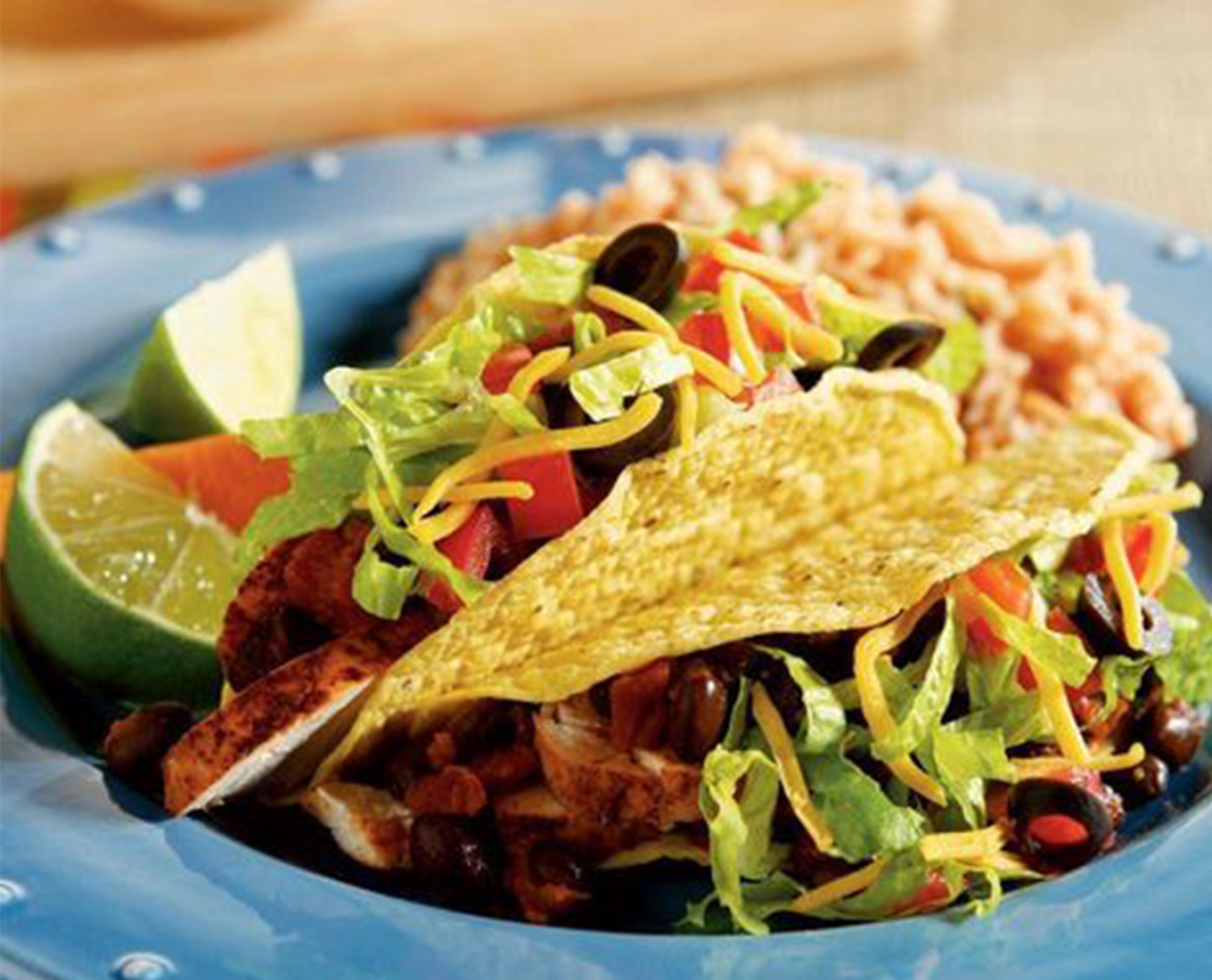 Eating healthy chicken Crockpot meals can be fun and filling! This taco recipe fits the bill, featuring chicken and spicy black beans for double the protein punch.
Nutritious Crockpot Beef Pho Slow Cooker Recipe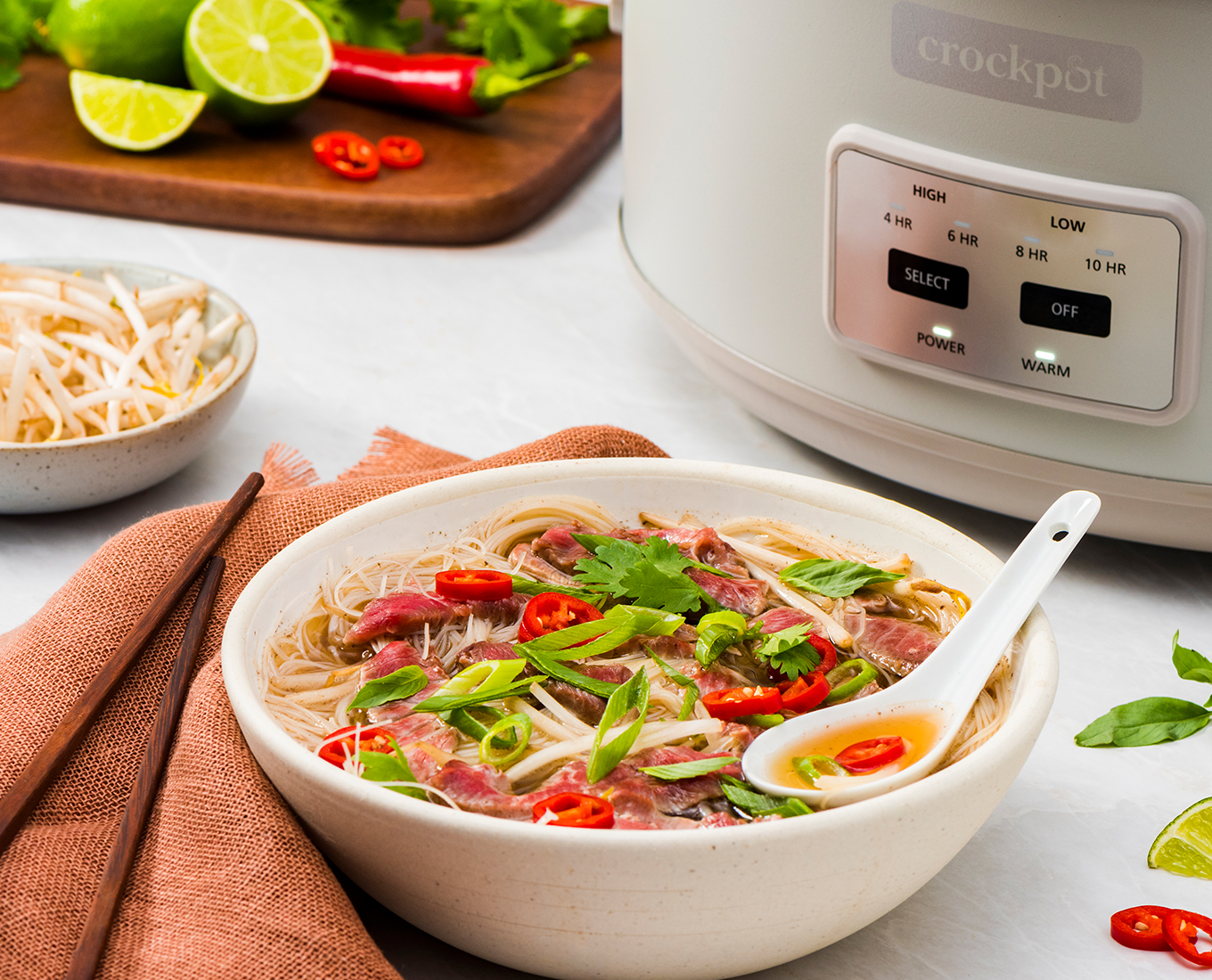 Richly seasoned, with an authentic Vietnamese taste, this comforting slow cooker beef broth is served over rice noodles and garnished with green onions.
Healthy Slow Cooker Asian Golden Barley with Cashews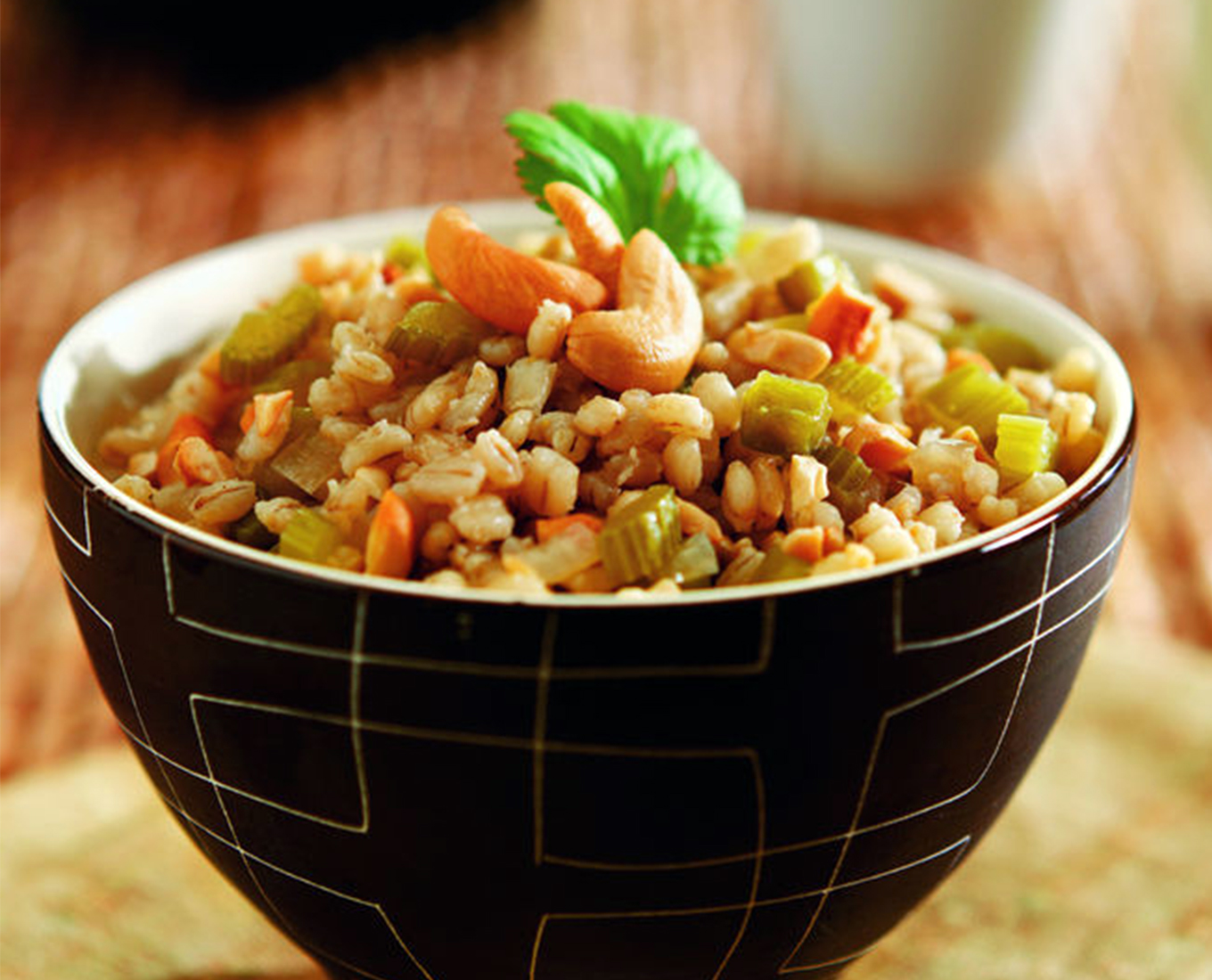 With a vegan slow cooker recipe that's full of flavor and crunch, this warm barley bowl is the perfect healthy Crockpot soup for cold winter nights.
High-Protein Breakfast Quinoa Slow Cooker Recipe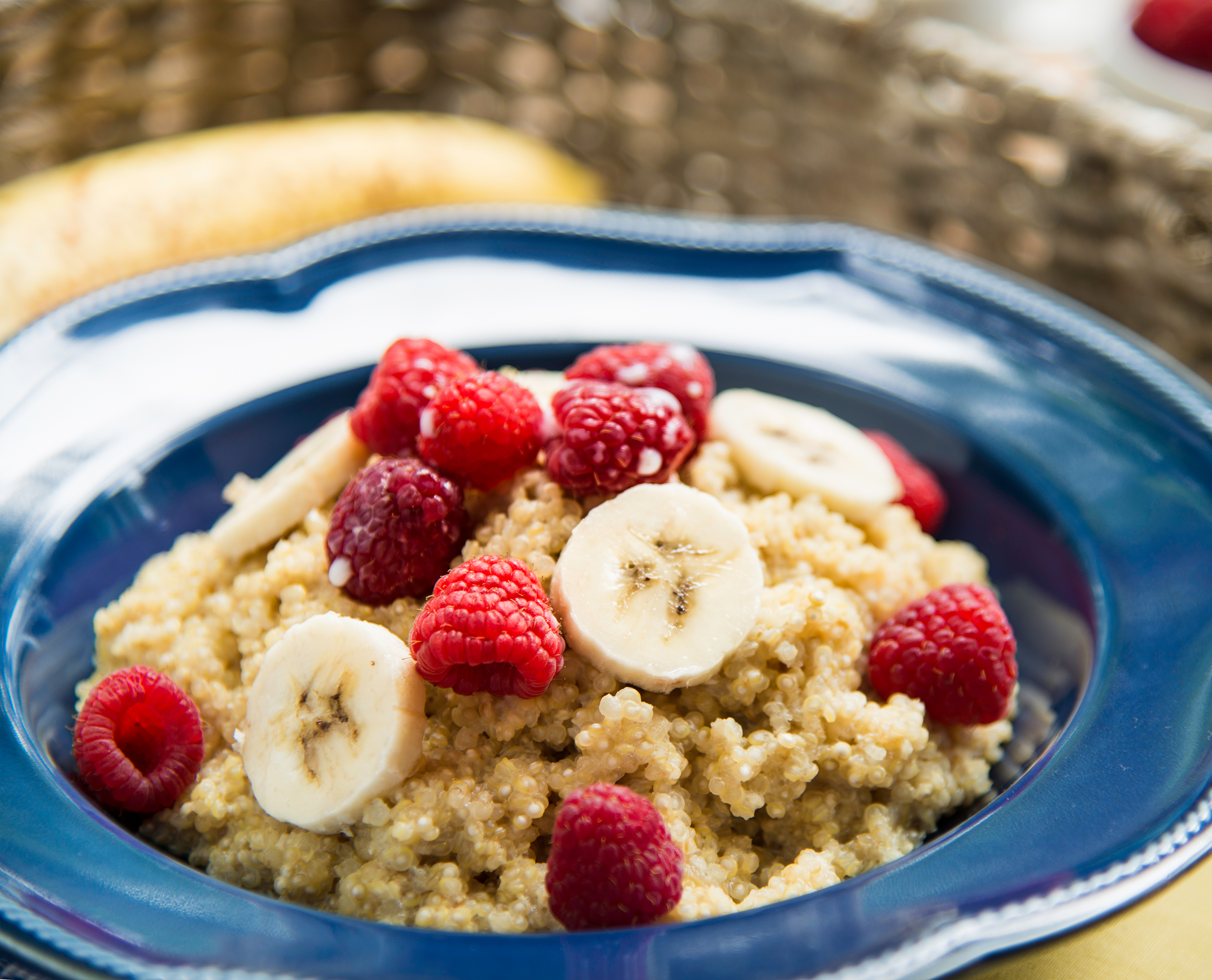 Warm quinoa breakfast bowls pack a powerful protein punch, affording you the best possible—and best tasting—way to start your morning right.
Vitamin-Packed Crockpot Kale Soup with Parmesan Cheese and Olive Oil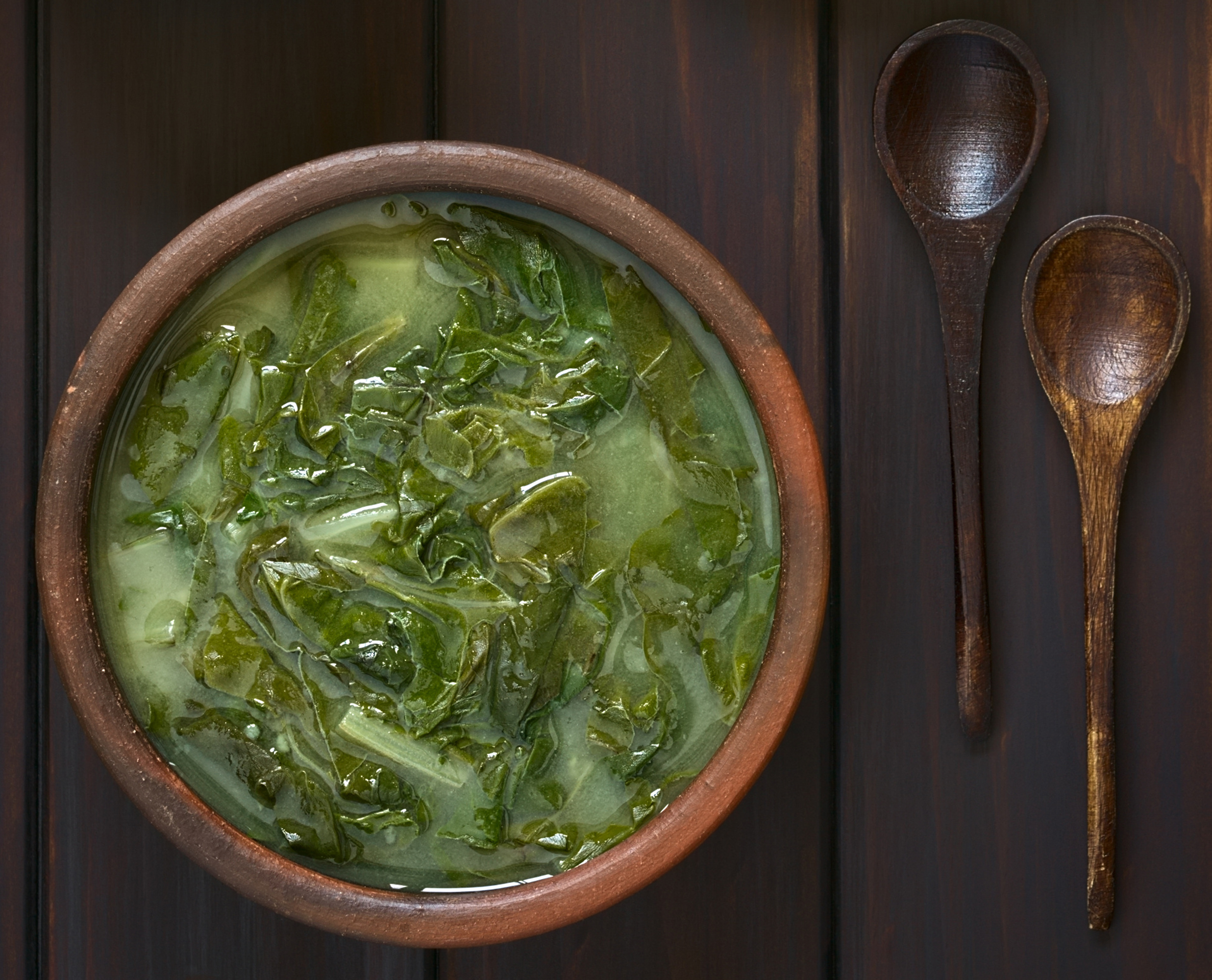 Your whole family is going to love this delicious and nutrient-rich homemade Crockpot soup. All you'll need is some chopped kale, a few pantry staples, and your Crockpot to make this easy slow cooker soup recipe.
Creamy Vegan Tomato Soup with Tempeh Croutons Slow Cooker Recipe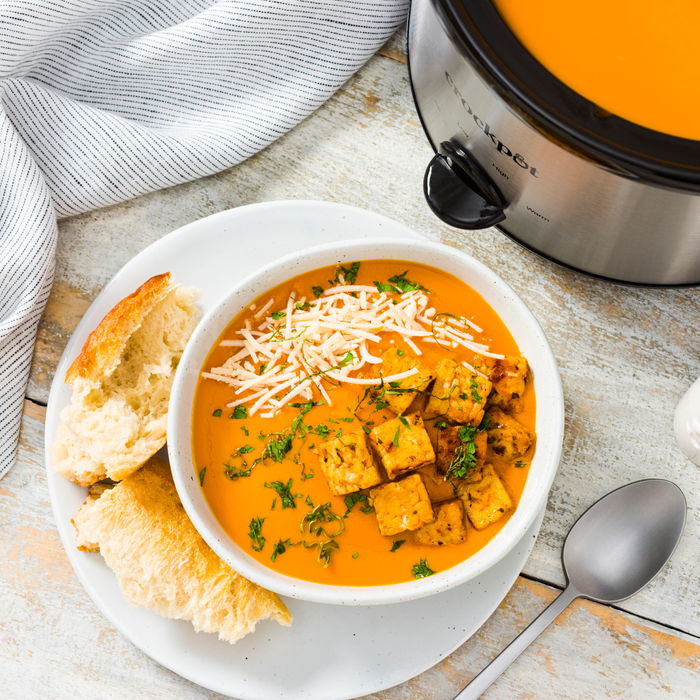 Store-bought creamy tomato soup gets a flavorful upgrade with layers of exotic spices, plus homemade tempeh croutons flavored with vegan Parmesan cheese. An easy tomato soup recipe to enjoy any night of the week.
---
These Crockpot Meals Make Eating Home Tastier, Healthier, and More Satisfying Than Dining Out!
These easy Crockpot meals are good for you and big on flavor and nutrition. Whoever said that healthy eating can't be tasty, too?
Sweet and Nutty Overnight Oatmeal Recipe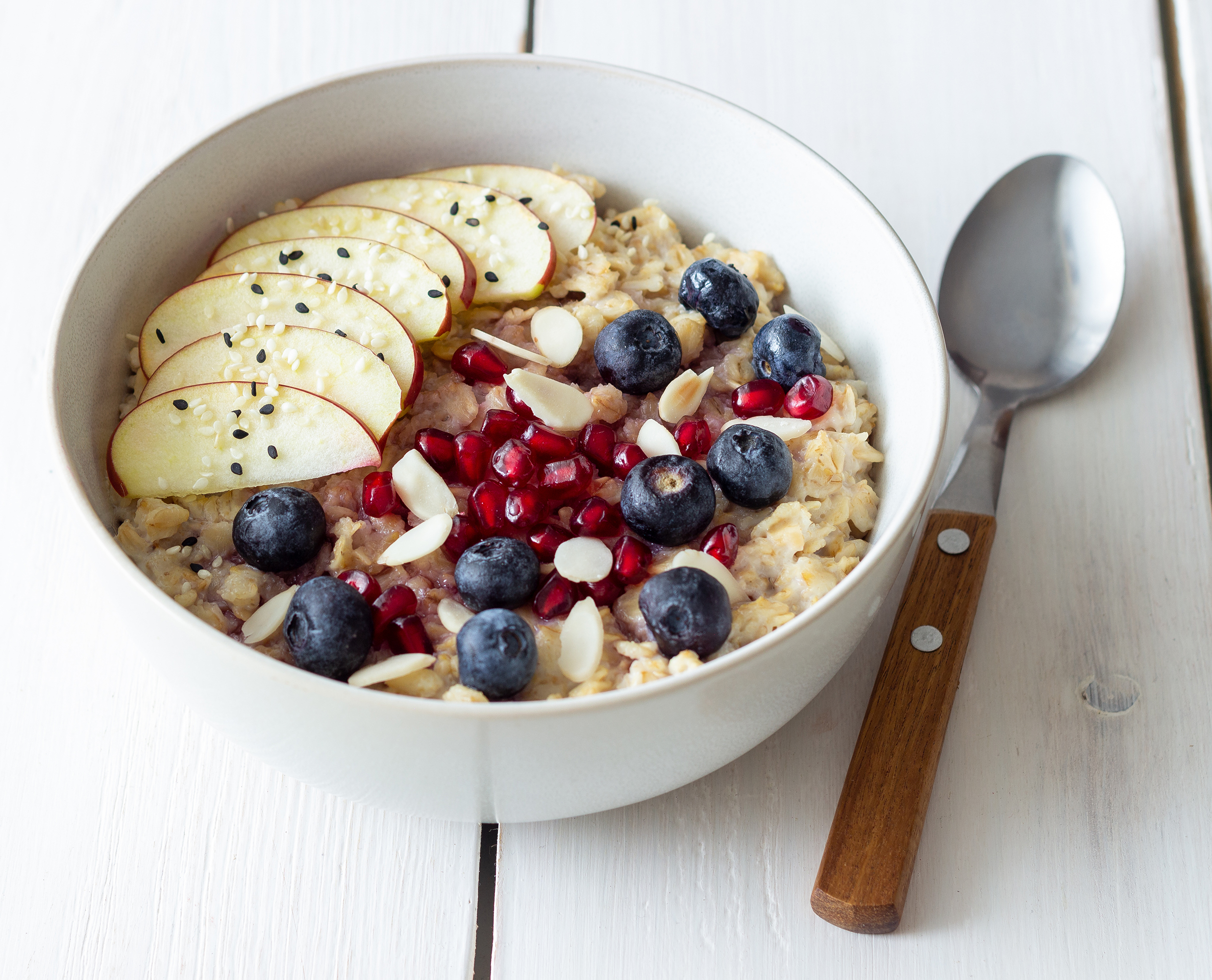 Start every day with this healthy, Crockpot oatmeal. Mix together oats, almond milk, and chia seeds and let this overnight Crockpot oatmeal recipe perform a little magic while you sleep.
Lemongrass-Infused Slow Cooker Thai Shrimp Soup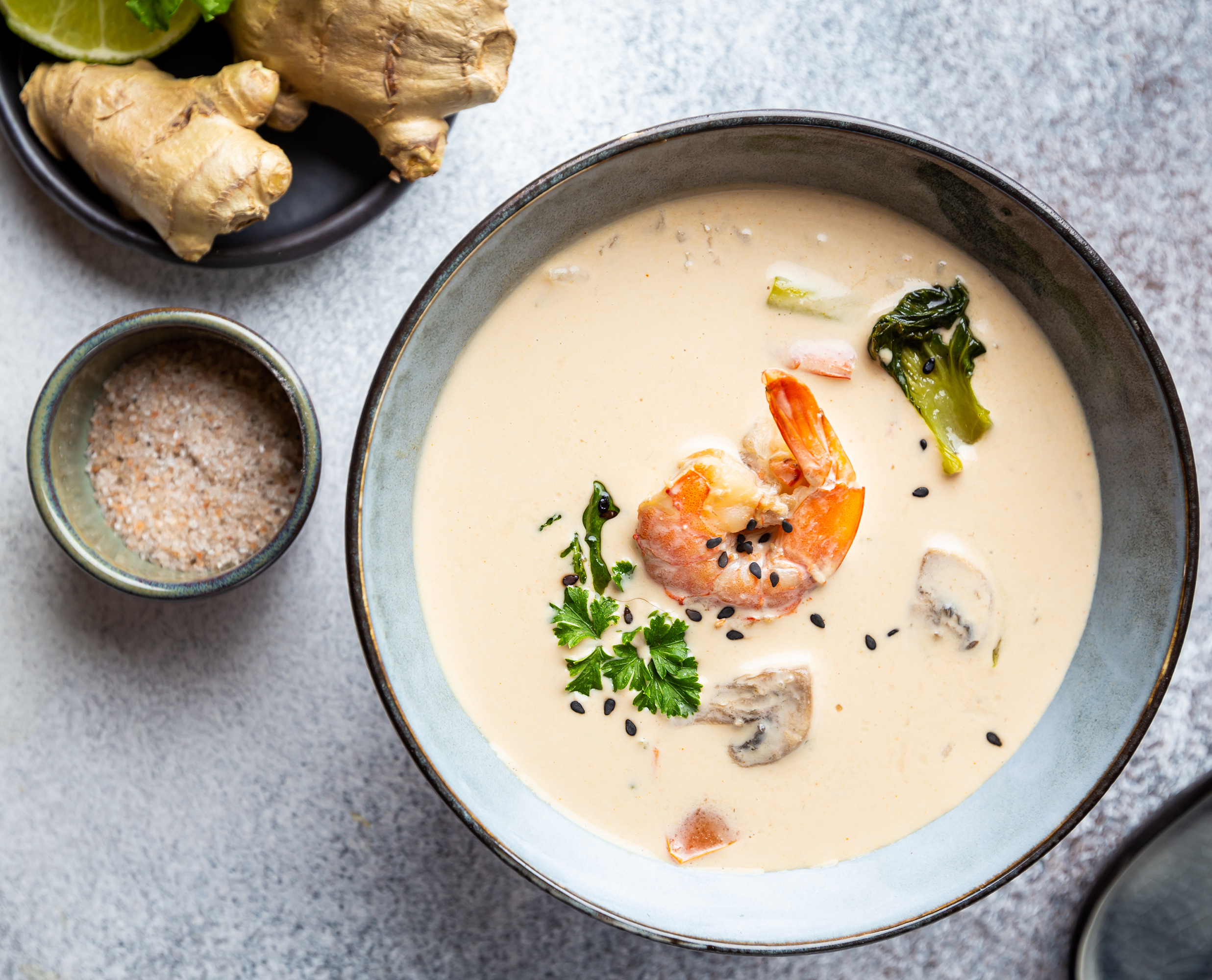 Skip the takeout and make your own healthy Crockpot shrimp soup, with oodles of fresh herbs, minced ginger, and unsweetened coconut milk for authentic Thai flavor.
Healthy Crockpot Chicken Noodle Soup Slow Cooker Recipe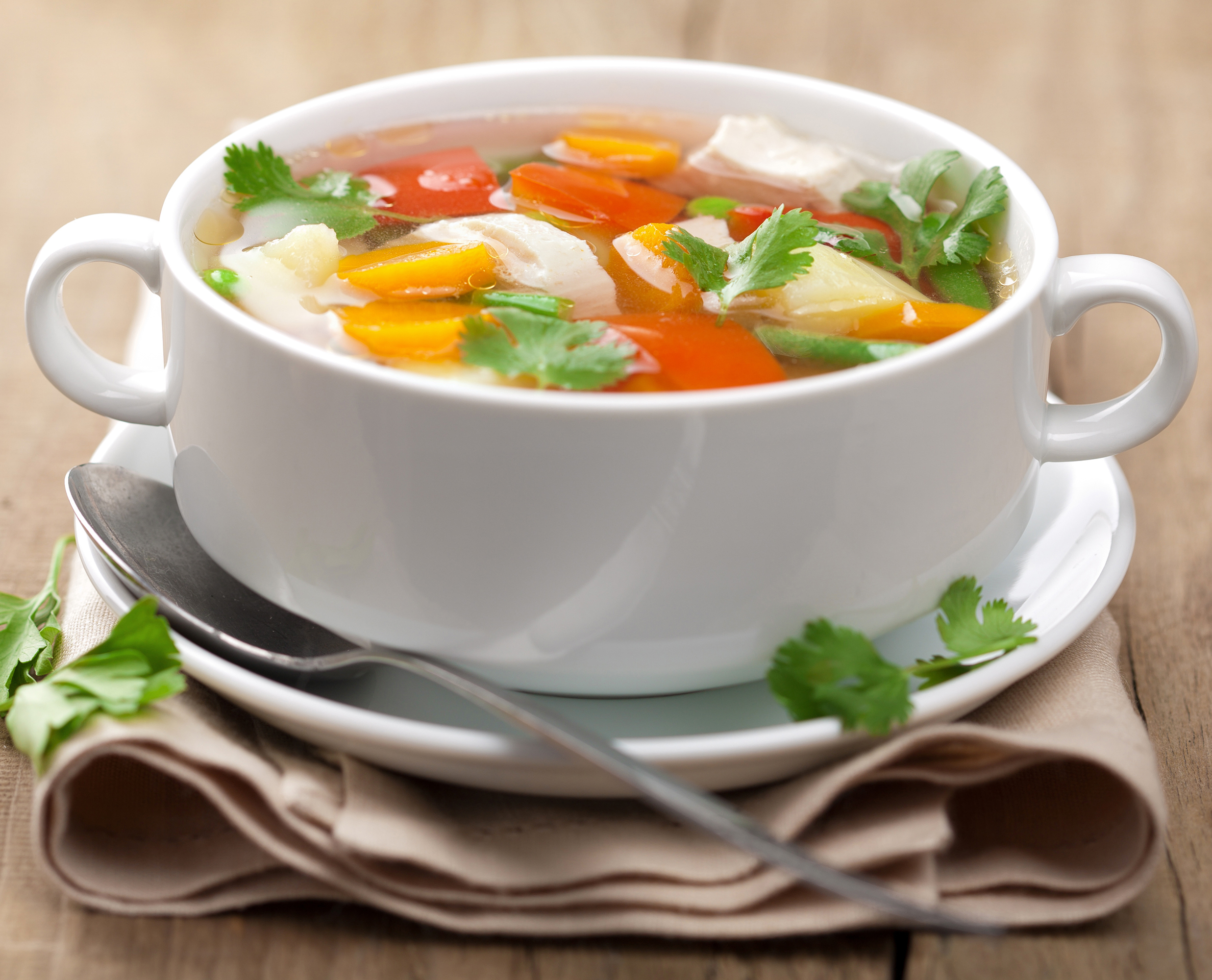 Throw together the healthy ingredients in the morning to whip up this dump-and-go slow cooker recipe—classic homemade chicken noodle soup! This hearty veggie and chicken noodle Crockpot soup simmers slowly for hours, so it's ready just in time for dinner.
Zuppa de Clams Slow Cooker Recipe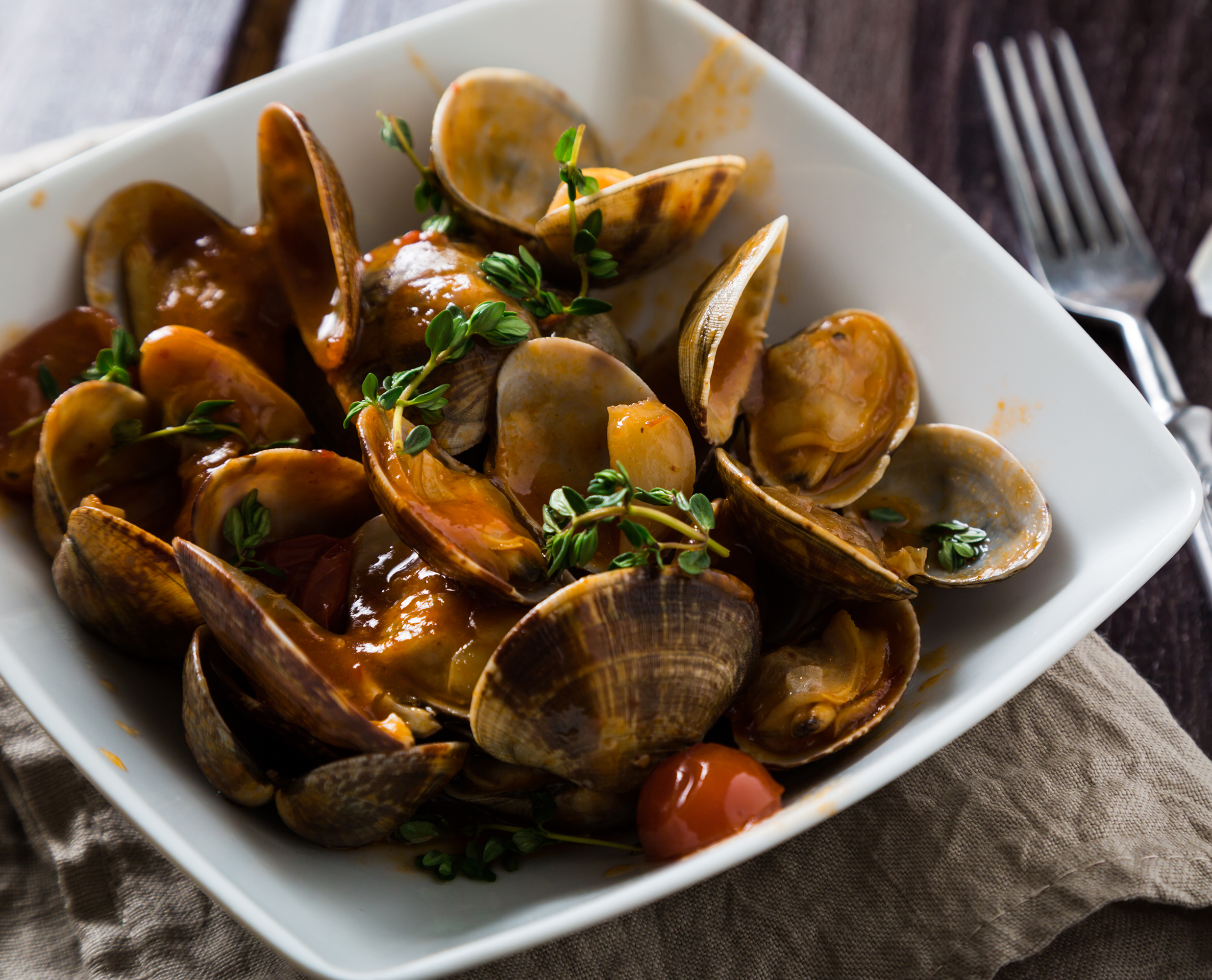 Savor this healthy seafood dinner at home, with littleneck clams served in a delicious soup and flavored with vermouth.

Vegan Crockpot Curried Vegetable and Cashew Stew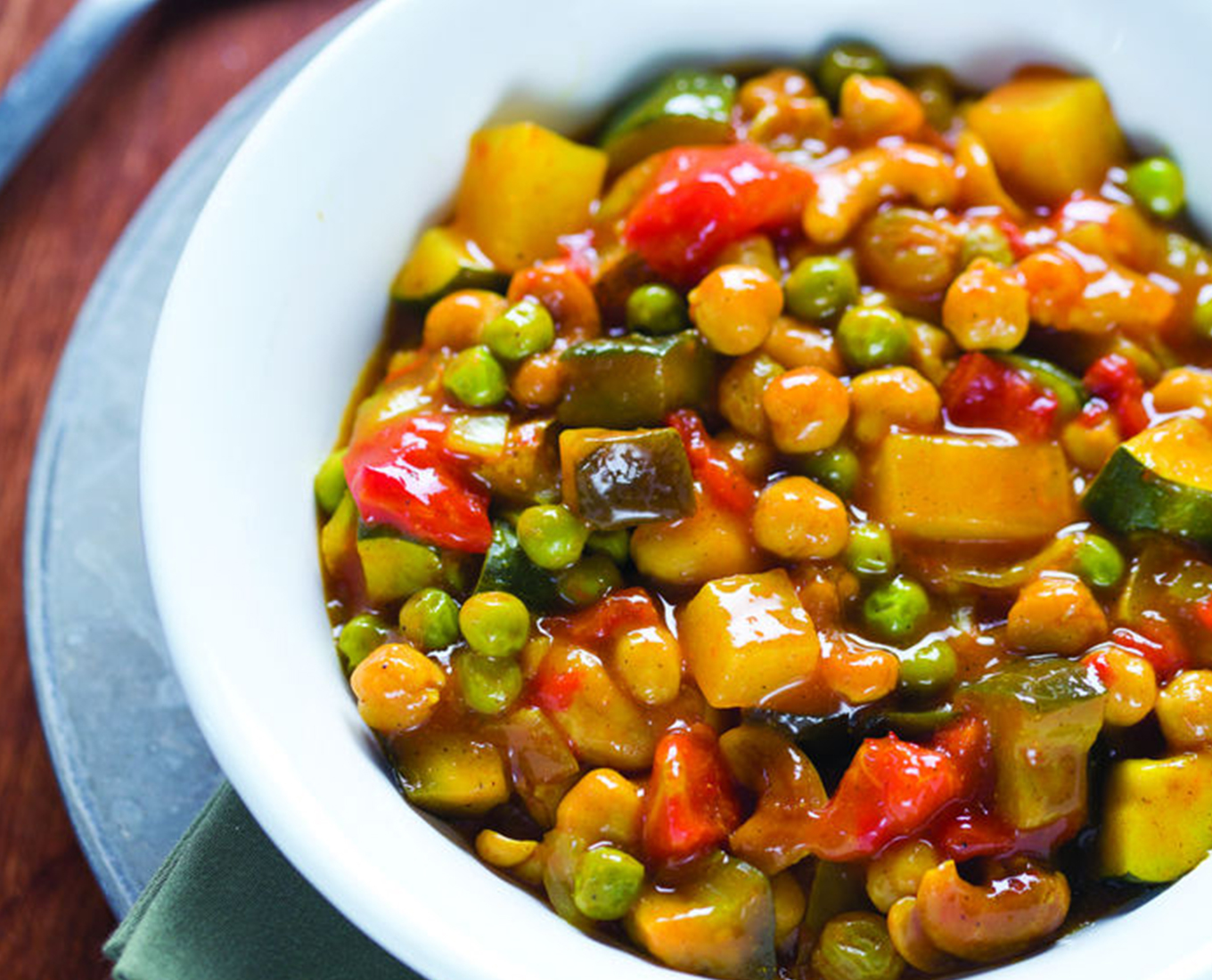 A whole lot of vegetarian nutrition packed into the warm bowl of comfort that is Crockpot stew. Throw together the fresh and healthy ingredients, layer on the spices, and let your Crockpot do all the work for you!
Coconut Crockpot Rice Pudding Slow Cooker Recipe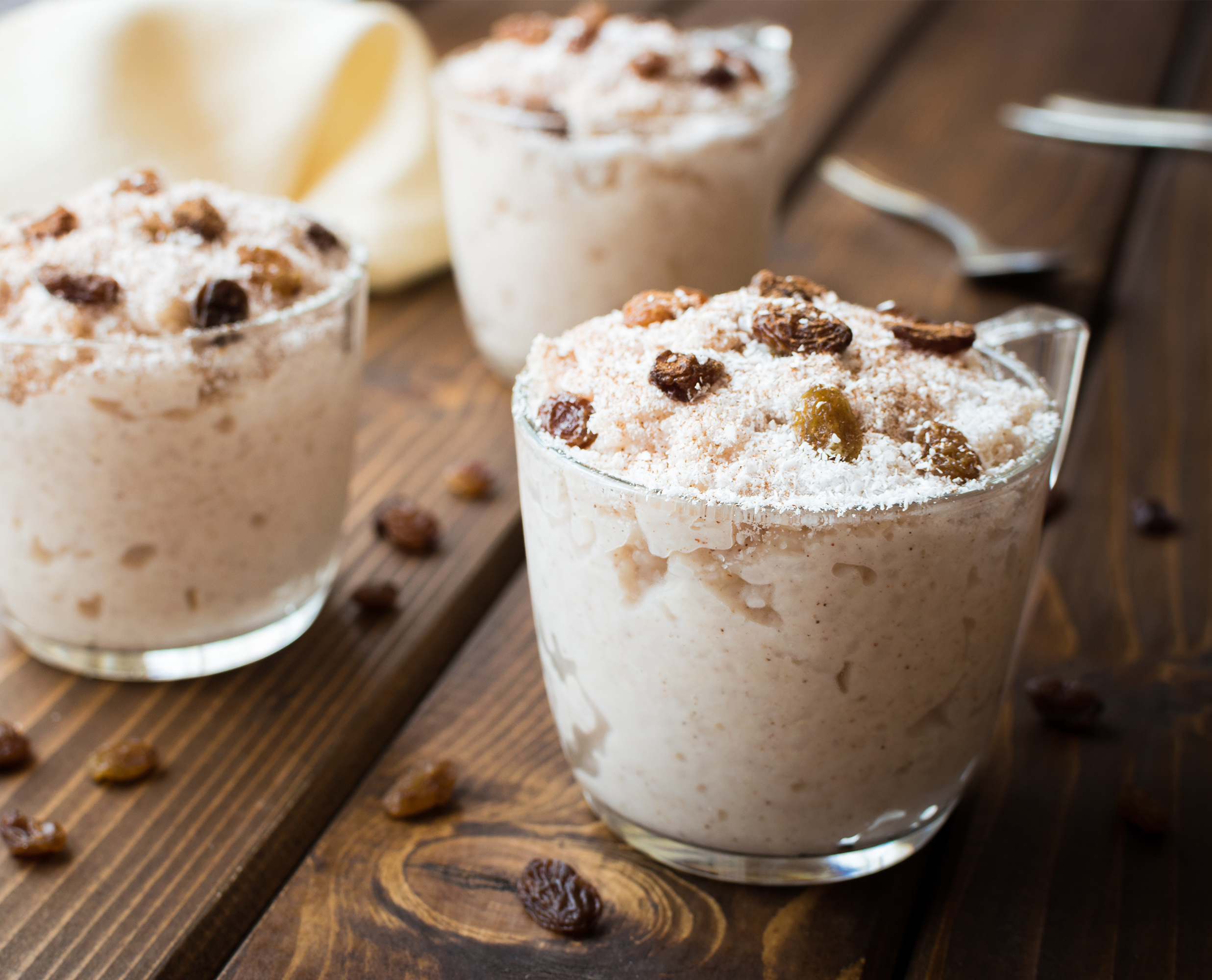 This rich and sweet take on slow cooker rice pudding adds shredded coconut and cream of coconut to the standard mix of long grain rice, raisins, and vanilla extract. This healthier rice pudding recipe is the perfect occasional indulgence to finish a meal.
---
Low-Carb Crockpot Recipes
Trying to cut back on your carbs? These Crockpot recipes are a flavorful way to do it tastefully!
Pomegranate Low-Carb Crockpot Chicken Slow Cooker Recipe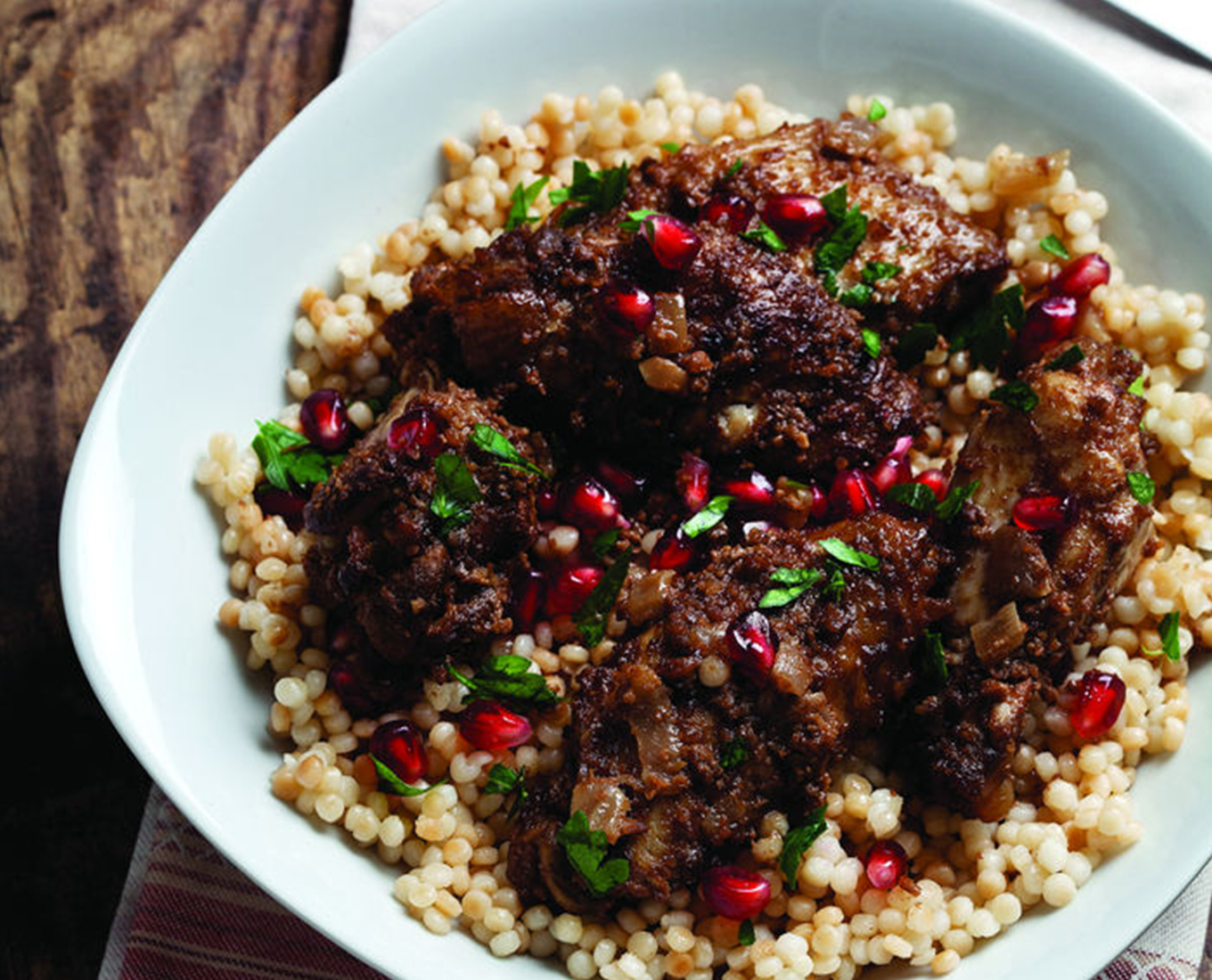 Renowned for its superfood status, pomegranate juice forms the base for this flavorful, low-carb Crockpot chicken wing recipe.
Low-Carb Crockpot Beef Stew Slow Cooker Recipe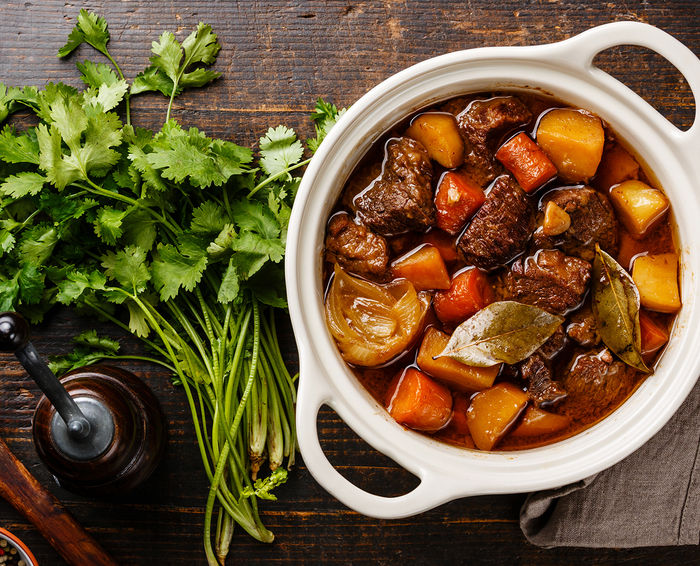 Packed with healthy veggies and a base of beef broth and tomato sauce, this hearty beef stew recipe slow simmers for hours, resulting in fork-tender beef the whole family will love.
Low-Carb Crockpot Pumpkin Soup with Crumbled Bacon Slow Cooker Recipe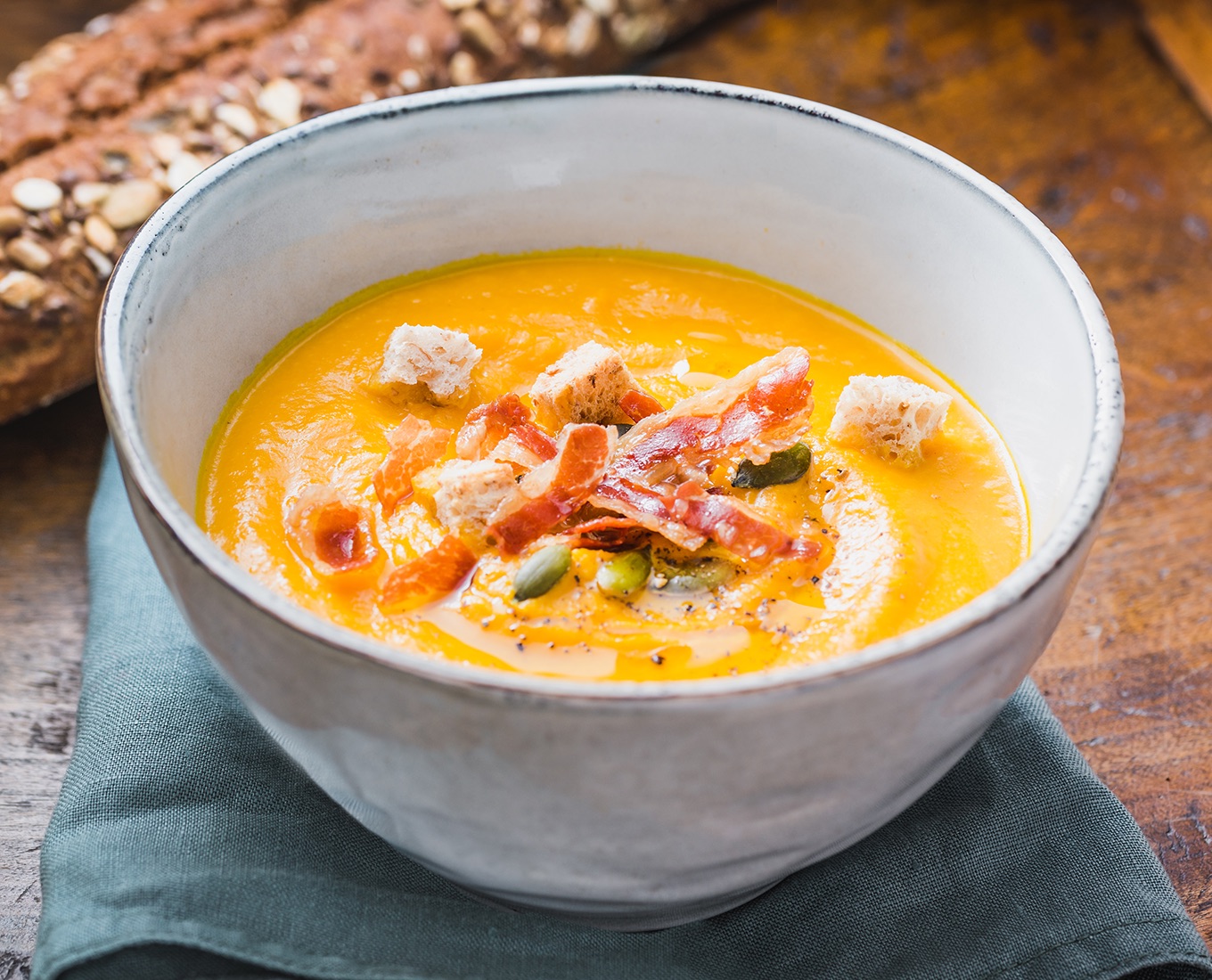 This creamy, low-carb Crockpot soup is garnished with pumpkin seeds and sour cream. Bacon makes everything better, so feel free to add some for more flavor.
Low-Carb Slow Cooker Honey Garlic Chicken Wings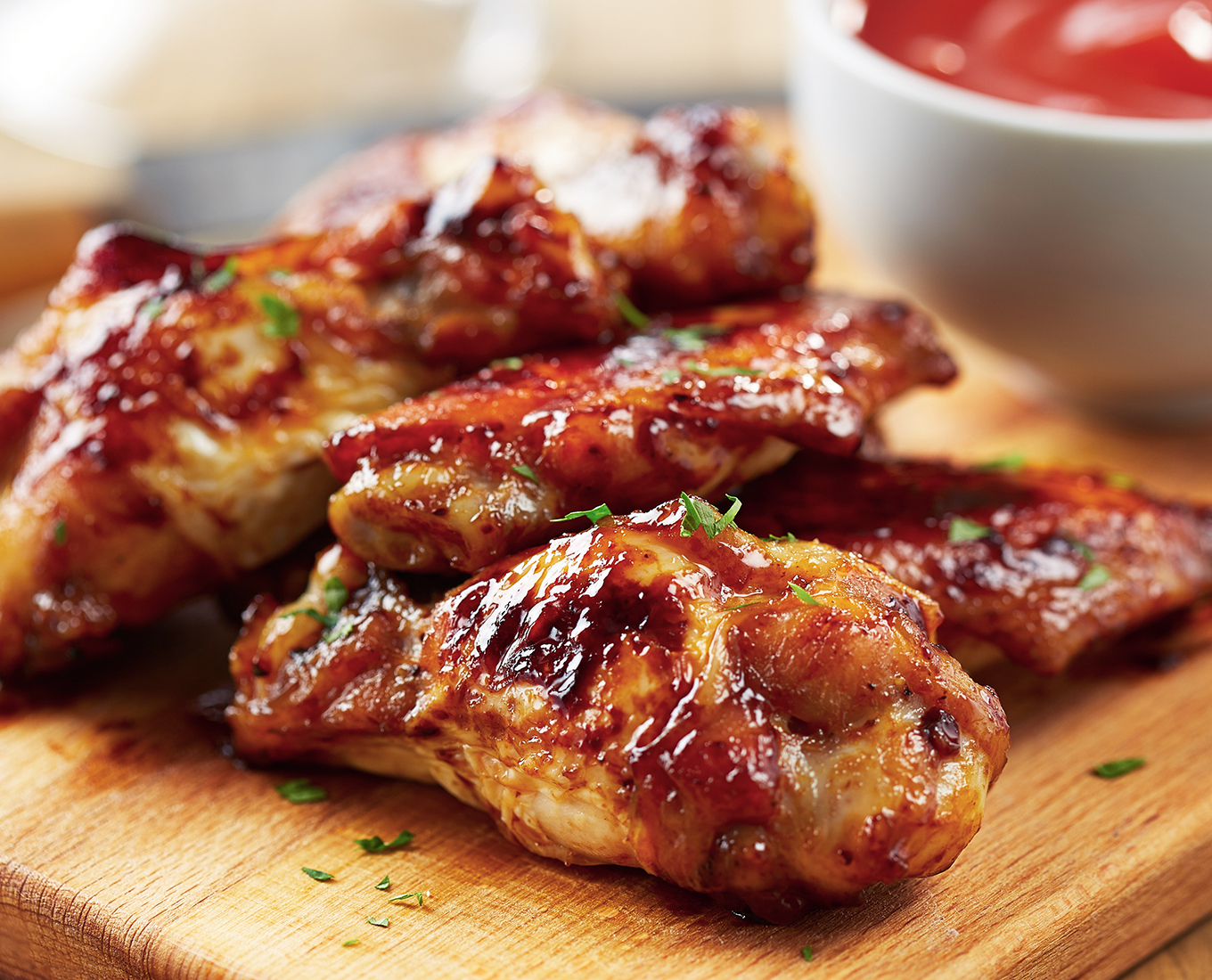 Looking for healthy chicken Crockpot recipes? This easy-to-make chicken wing recipe mixes honey, lemon juice, apple cider vinegar, and spices for all the flavor your tastebuds can handle, with fewer calories than traditional fried wings.
Slow Cooker Turkey Meatballs in Cranberry-Barbecue Sauce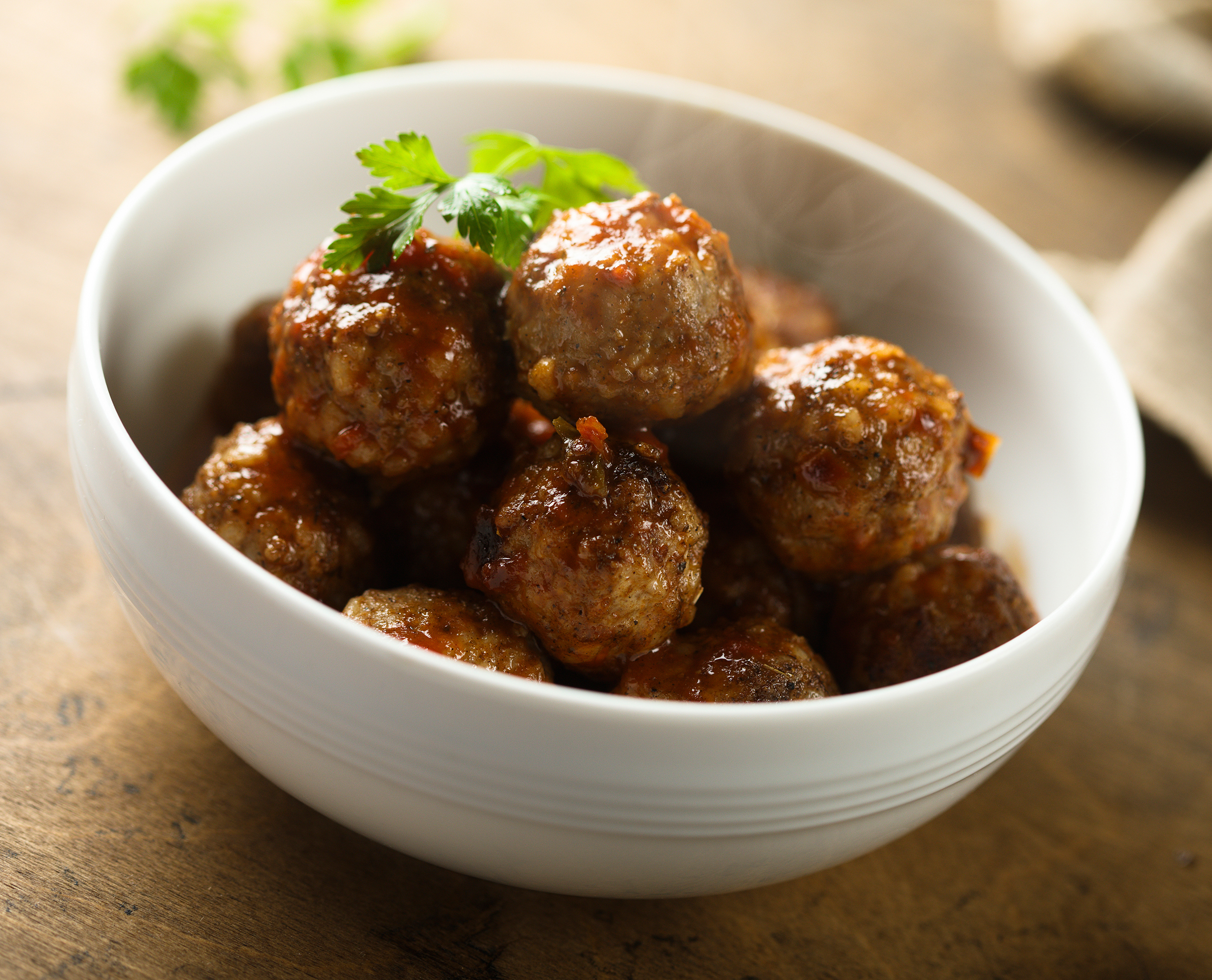 These lean Crockpot turkey meatballs, paired perfectly in a cranberry-barbecue sauce, are the perfect healthy slow cooker snack or appetizer.
Slow Cooker Bean and Vegetable Burrito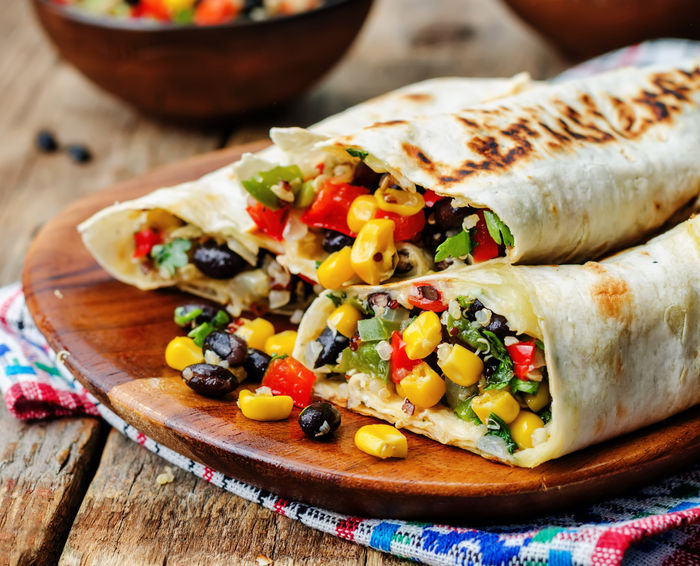 Trying to cut back on your meat consumption? Try this vegetable Crockpot burrito recipe. With nutrient-rich black beans, peppers, cilantro, and Monterey Jack cheese, you won't even miss the meat.
Championship Crockpot Chili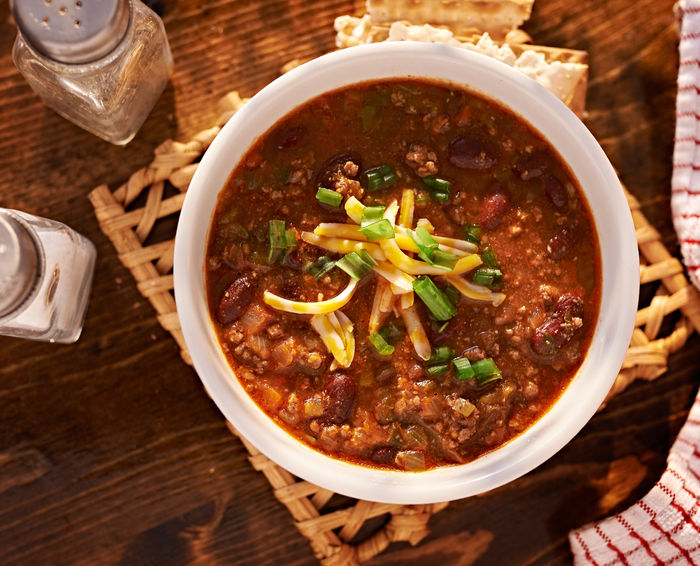 You can lower the fat content in this classic slow cooker chili by using extra-lean ground beef, or skip the beef entirely for a healthy Crockpot chili alternative using ground turkey or chicken.
Hot Mulled Apple Cider Slow Cooker Recipe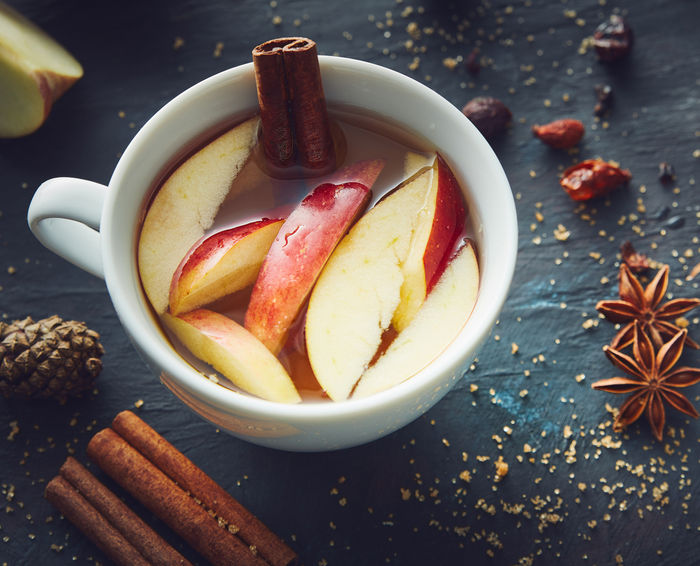 This mulled cider makes the perfect light beverage to celebrate achieving your heathy-eating goals. Enjoy as a mocktail, or really treat yourself to something special and add a little bourbon to this hot Crockpot apple cider.
---
Let Crockpot Help You Eat Healthier in 2022!
If you're ready to make the switch for a healthy start to the New Year, your Crockpot slow cooker can play a huge role in your transformation, with easy, healthy crockpot recipes to keep you on track. Find the Crockpot products that will help you make this your best year yet. Start by choosing fresh, flavorful ingredients, and then slow cook your way to a healthier you in 2022.