The Best Gravy Recipes for Your Slow Cooker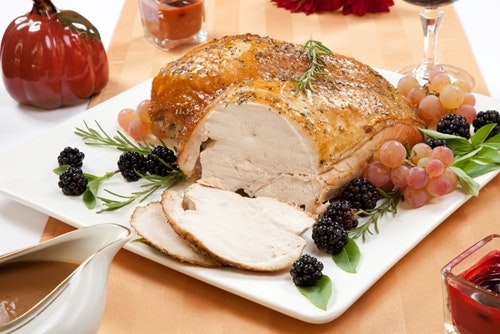 From thick and creamy to rich and savory, there are a multitude of ways to create the perfect the dish of gravy to pair with all of the delicious Thanksgiving staples. Perhaps you enjoy the addition of pork or mushrooms or maybe you're just looking to try something new this year. No matter what you add to your gravy, the best kind is always homemade. Use your Crockpot™ 3-Quart Manual Slow Cooker to try these three mouthwatering homemade gravy recipes to top off your Turkey Day this year:

1. Creamy Onion Gravy
If you'll have any vegetarians attending your festivities this season, this creamy onion gravy recipe is the perfect veggie-friendly choice to bring to the dinner table.

Ingredients:
• 1 medium onion, finely diced
• 2 tablespoons vegetable oil
• 2 tablespoons all-purpose flour
• 3/4 cup buttermilk
• 1/3 cup water
• Salt and pepper, to taste.

Directions
In your slow cooker, bring together the diced onion and olive oil. Heat until onion is slightly tender. Stir in flour, still heating and stirring. Then add in the water, buttermilk, salt and pepper. Cover and heat on high for 1 1/2 to 2 1/2 hours or on low for 5 to 8 hours. Serve warm as a topping for turkey, mashed potatoes and more!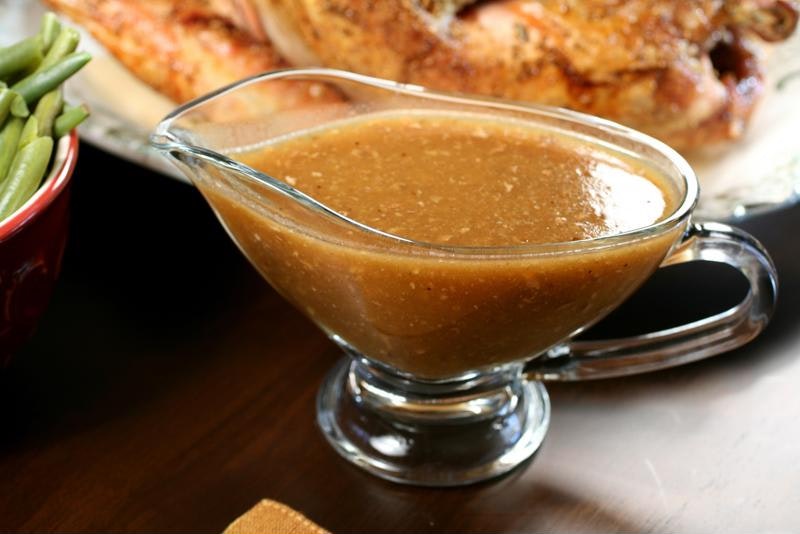 Thanksgiving isn't complete without the best gravy recipes.

2. White Wine Turkey Gravy
For a zesty addition to the classic turkey gravy, this homemade recipe brings in the tart of dry white wine and the spice of dried rosemary.

Ingredients:
• 1 cup dry white wine
• 5 cups turkey drippings
• 3 tablespoons cornstarch
• Salt and pepper, to taste
• 1 tablespoon dried rosemary.

Directions
Use a fine mesh sieve to drain the turkey drippings into your slow cooker. Set aside one cup of the drippings in a small bowl. In your slow cooker, add in the white wine, rosemary, salt and pepper. Heat on high for about 1 1/2 hours, to cook off the alcohol. Add cornstarch into the bowl of turkey drippings and whisk together. Add that mixture to your slow cooker, cover and heat on high for another half-hour until gravy thickens. Stir in salt to taste and serve warm.

3. Mushroom Gravy Sauce
Adding mushrooms to gravy sauce not only adds some texture, but really brings out the variety of flavors as well. This mushroom gravy is the perfect topping for a roasted turkey but also for a chicken or pasta dish because it's thicker than most. It's a sauce that can be used all year round.

Ingredients:
• 1 package button mushrooms, sliced
• 2 cloves garlic, minced
• 2 shallots, minced
• 3 tablespoons butter
• 1 tablespoon fresh rosemary, minced
• 6 tablespoons white wine
• 1 cup heavy cream
• Salt and pepper, to taste.

Directions
In a medium skillet, bring together butter, shallots and garlic. Cook and stir for about 3 minutes and then add in fresh mushrooms and rosemary. When cooked through and their juices are ready, bring the mushroom mixture to your slow cooker. Add in the white wine and heavy cream. Stir, cover and heat on low for an half-hour or until the gravy has thickened.

Due to the slow ramp up, and even heating of a slow cooker, recipes featured on this site can be cooked in a range of slow cooker sizes. Recipes can be increased or decreased by one quart size per the cooking instructions. For smaller sauces and dips that calls for 3 quarts or less, it is not recommended to alter the unit size. Crockpot™ is a registered trademark and should not be used generically when referring to a 'slow cooker' within the recipes.
Sunbeam Products, Inc. d/b/a Jarden Consumer Solutions has not tested these recipes and is not responsible for the outcome of any recipe. You may not achieve the results desired due to variations in ingredients, cooking temperatures, cooking times, typos, errors, omissions, or individual cooking abilities. Please always use your best judgment when cooking with raw ingredients such as eggs, chicken or fish.