Slow Cooker Cleaning Tips
Slow Cooker Cleaning Tips
Just like any other kitchen appliance, proper care and cleaning of your slow cooker will help yield the very best results for each and every dish you make. Before you start cleaning, always turn your slow cooker off, unplug it from the outlet and allow it to cool. Glass lids and removable stoneware can be cleaned with hot, soapy water or in the dishwasher. If hand cleaning, be sure to follow these tips:
Do not use scouring pads or abrasive cleaners. Instead, use sponges and cloths or even a rubber spatula to remove stubborn spots.
Do use a non-abrasive cleaner or vinegar to remove stains and spots.
Do not wash the stoneware with cold water when it is hot.
Do not ever immerse the heating base in water or other liquid.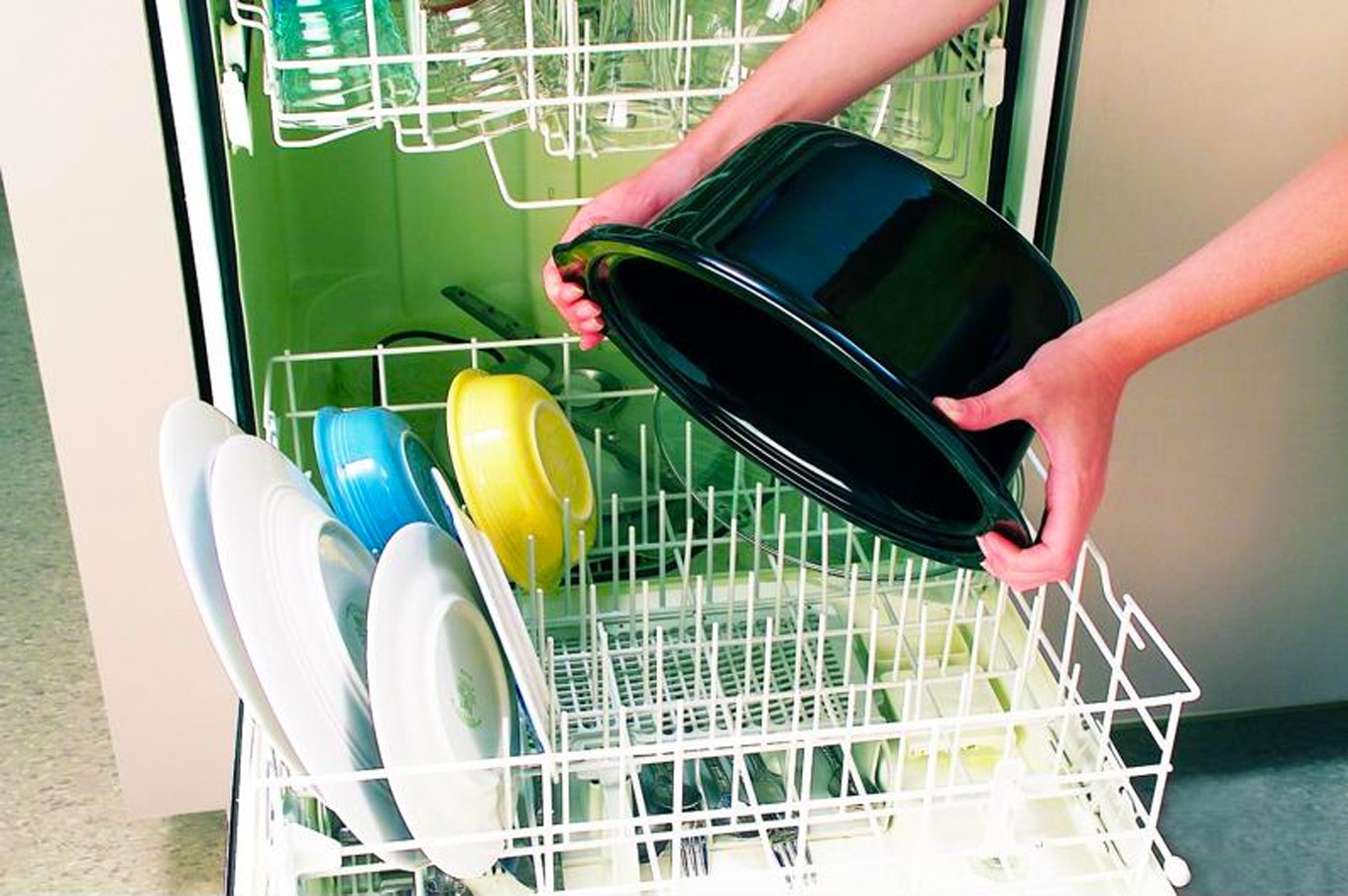 Removable stoneware can be washed by hand or in the dishwasher.
Bonus Tip: Deep-Cleaning Your Slow Cooker
Similar to that over-filled closet that you kept vowing you'd get to, everyone's slow cooker needs a good deep-clean every once in a while. Spring cleaning is the perfect time to get your slow cooker looking brand new again, so break out your rubber gloves and cleaning supplies and get to it with this recipe for a thorough deep-clean.
Fill your slow cooker with water until its just above the leftover food line.
Add 1/2 cup distilled white vinegar for a 3-quart slow cooker, or 1 cup for a 6-quart slow cooker.
Slowly pour in 1/2 cup of baking soda for a 3-quart slow cooker, or 1 cup for a 6-quart slow cooker. Allow bubbles to die down then add a little bit more.
Cover and set your slow cooker to LOW for 1 hour.
When the hour is up, remove the lid and use a soft sponge and a little bit of elbow grease as needed.
Then allow the slow cooker to cool and wash it in the sink with warm, soapy water.
Set it on the counter to dry.
Keeping Your Slow Cooker in Tip-Top Shape
For all the meals, laughter and memories that it has provided over the years, your slow cooker deserves the utmost quality of care. And no matter how many times you deep-clean your stoneware or removable lid or even the slow cooker itself, these items are going to experience the natural wear and tear.
Mess Prevention
Lastly, to help with less mess during use try Crockpot™ Slow Cooker Liners. These liners are especially helpful for easy cleanup, just toss away the mess! Then, a light cleaning after each use will help to keep your slow cooker in the best possible shape.