Crockpot Steak: How to Cook Slow Cooker Steak Recipes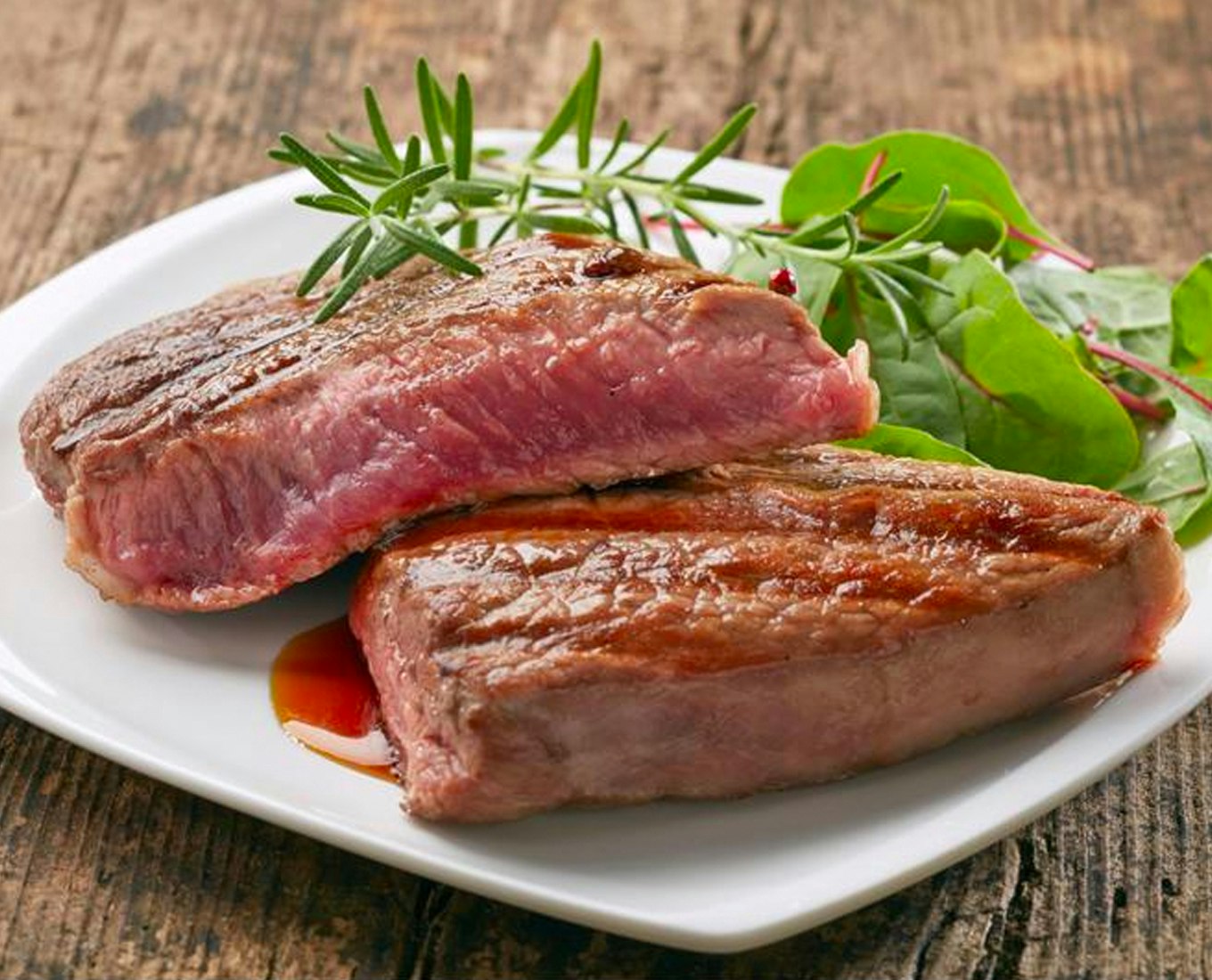 Yes! Slow cooked steak is a wonderful way to make savory and tender fillets each time. Slow cooking steak for hours on end allows for the flavors to fully saturate the meat, resulting in a truly mouth-watering, delectable dish. Whether you're looking for a simple Crockpot® steak recipe or a slightly more elaborate steak dish, both can be seamlessly made in a slow cooker.

As slow cooker steak recipes call for searing the steak first, it's a great opportunity to take advantage of a large slow cooker like the Crock-Pot® 6-Quart Slow Cooker with Stovetop-Safe Cooking Pot. This innovative slow cooker condenses two steps into one, allowing for the versatility of searing, browning or sauteing slow cooker steak ingredients directly in the slow cooker's double-duty DuraCeramic® cooking pot. With one flawless move, you can bring your browned steak from the stovetop, right back into your slow cooker without missing a beat. This slow cooker meat recipe also makes cleanup easier as there's no need to dirty extra pots and pans..

Ingredients:
• 2 pounds beef sirloin, cut into 2-inch strips
• Garlic powder, to taste
• 3 tablespoons vegetable oil
• 1 cube beef bouillon
• 1/4 cup hot water
• 1 tablespoon cornstarch
• 1/2 cup onion, chopped
• 2 large green bell peppers, roughly chopped
• 1 (14.5 ounce) can stewed tomatoes, with liquid
• 3 tablespoons soy sauce
• 1 teaspoon white sugar
• 1 teaspoon salt

Directions
1. Lightly coat sirloin with garlic powder, to taste. 2. Heat sirloin with vegetable oil over medium heat in the stovetop-safe DuraCeramic® cooking pot, searing on all sides. 3. Return cooking pot to the slow cooker. 4. In a small bowl, dissolve beef bouillon in hot water. Add in cornstarch until dissolved. 5. Pour mixture over sirloin steak in the Crockpot. 6. Stir in onion, peppers, tomatoes, soy sauce, white sugar and salt. 7. Cover and cook on low for 6 to 8 hours or on high for 3 to 4 hours. 8. Serve with desired vegetables and potatoes.
If you're a fan of a succulent slow cooker steak, indulge with the convenience of your Crockpot® steak being seared, sauteed and more all in one pot. Now with our guide to How to Cook Slow Cooker Steak Recipes, you can finally heat your favorite slow cooker meat right in your kitchen. Our recipe steak allows you to safely and evenly slow cook steak for hours on end. This is the perfect way to get incredibly savory and tender fillets each time. The flavors of your steak will be able to fully saturate the meat, giving you an incredible meal every time. And with our large slow cookers like our 7-quart slow cooker models, you have plenty of room to make meals like Pepper Steak or Salisbury Steak Slow Cooker Recipe for tonight's family dinner. So if you're tired of traditional methods for making steak but still want amazing results, Can You Cook Steak in Your Slow Cooker has what you need!