Quick and Easy Snacks for Kids
This school year, take advantage of healthy, kid-friendly snacks that can be made right in your slow cooker. Rather than having your little ones indulge in unhealthy cookies or chips after school, you'll feel good knowing that you're providing them with a nourishing and tasty option when they get off the bus at the end of each day. Best of all, these snacks are easy to prepare with the Crock-Pot® 5-Quart Smart-Pot® Slow Cooker.
Make these two kid-friendly slow cooker snacks at the beginning of the week and you'll be able to greet your children with wholesome goodies after a long day of learning!
1. Slow Cooker Applesauce
Applesauce is a classic childhood snack that is nutritious but filled with just enough natural sweetness that kids still enjoy it. Slow cooking a batch of applesauce over the weekend makes it quick and easy to ensure you're providing your student with a healthy snack option after school.
Ingredients:
4 pounds (10 - 11 apples) naturally sweet apples, sliced
1/4 cup unsweetened apple cider
1 tablespoon fresh lemon juice
Directions
Add all ingredients to slow cooker.
Cover and cook on low for 5 hours or on high for 3 hours, until apples and skins are soft.
Allow to cool before eating.
To make a blueberry vanilla blend of applesauce: Follow same steps as above and add 2 cups blueberries, fresh or frozen and 1 tablespoon vanilla extract or vanilla bean paste.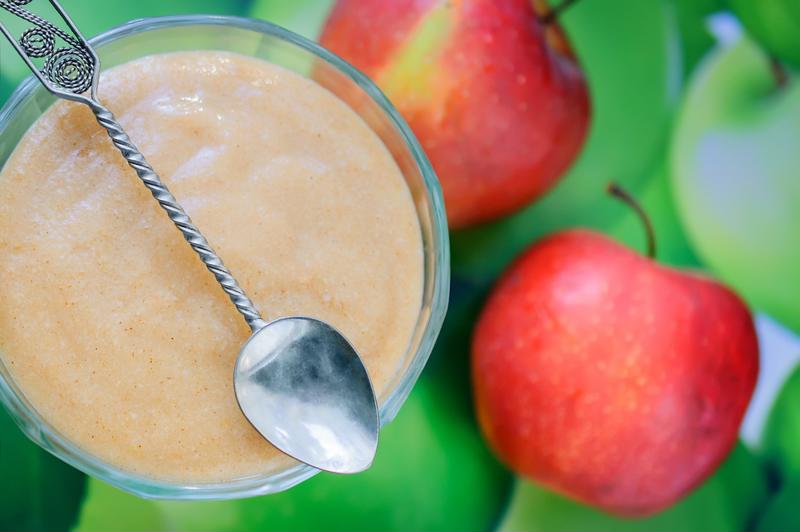 2. Slow-Cooked Snack Mix
Crunchy and salty, this snack mix is a healthy alternative to chips and cookies after school. It's easy to make and cooks in large enough batches to last the entire school week.
Ingredients:
4 cups wheat cereal
5 cups corn cereal
2 cups pretzels
1 cup oat cereal
1 cup peanuts
1 cup cashews
1/3 cup butter, melted and hot
1 tablespoon seasoned salt
1/4 cup Worcestershire sauce
1 teaspoon garlic powder (optional)
Directions
Add cereal, pretzels, oat cereal, peanuts and cashews to the bottom of your slow cooker.
In a bowl, combine butter, salt, Worcestershire sauce and garlic powder. Mix well.
Pour mixture over dried ingredients.
Toss until all ingredients are well combined.
Cover and cook on low for 3 hours.
Stir at the 1 hour, 2 hour and 2 1/2 hour marks to prevent mixture from burning.
Spread snack mix onto several baking sheets lined with parchment paper in an even layer.
Allow to cool to room temperature.
Due to the slow ramp up, and even heating of a slow cooker, recipes featured on this site can be cooked in a range of slow cooker sizes. Recipes can be increased or decreased by one quart size per the cooking instructions. For smaller sauces and dips that call for 3 quarts or less, it is not recommended to alter the unit size. Crock-Pot® is a registered trademark and should not be used generically when referring to a 'slow cooker' within the recipes.
Sunbeam Products, Inc. d/b/a Jarden Consumer Solutions has not tested these recipes and is not responsible for the outcome of any recipe. You may not achieve the results desired due to variations in ingredients, cooking temperatures, cooking times, typos, errors, omissions, or individual cooking abilities. Please always use your best judgment when cooking with raw ingredients such as eggs, chicken or fish.