Moroccan-Inspired Slow Cooker Recipes
Infused with a variety of spices along with sweet and sometimes tropical Mediterranean fruits and vegetables, Moroccan cuisine is rich and flavorful. With inspiration from this vibrant and colorful North African culture you can get creative and slow cook these Moroccan recipes to perfection.
Moroccan Lamb Stew
Served hot and topped with a bit of couscous and dollop of Greek yogurt, this rich and savory lamb stew makes for a great appetizer. Using your Crock-Pot® 6-Quart Slow Cooker with Stovetop-Safe Cooking Pot, you can brown the lamb before seamlessly transferring the stovetop-safe cooking pot back to your slow cooker base to finish the meal.
Ingredients:
1 tablespoon ground cumin
2 teaspoons ground coriander
1 1/2 teaspoons salt
1 teaspoon fennel seeds
1/2 teaspoon cayenne pepper
1/2 teaspoon ground black pepper
2 1/2 pounds trimmed boned lamb shoulder, cut into 1 1/2- to 2-inch pieces
4 tablespoons olive oil, divided
1 tablespoon tomato paste
2 cups low-salt chicken broth
1 large onion, finely chopped
1 (15 1/2-ounce) can chickpeas, drained
1 cup dried apricots
2 large plum tomatoes, chopped
2 cinnamon sticks
1 tablespoon fresh ginger, minced and peeled
2 teaspoons grated lemon peel
Greek yogurt
Couscous
2 tablespoons chopped fresh cilantro
Directions
Combine cumin, coriander, salt, fennel seeds and peppers in a bowl.
Toss lamb shoulder to coat.
Add olive oil and seasoned lamb (in batches) to stovetop-safe cooking pot and brown on all sides over medium-high heat, for about 8 minutes per batch.
Add tomato paste and chicken broth to cooking pot and bring to a boil.
Bring all lamb to mixture and transfer to your slow cooker.
Add chickpeas, apricots, plum tomatoes and spices to your slow cooker.
Cover and cook on low for 5 to 6 hours or on high for 3 to 4 hours.
Serve in bowls with dollop of Greek yogurt and couscous.
Garnish with fresh cilantro.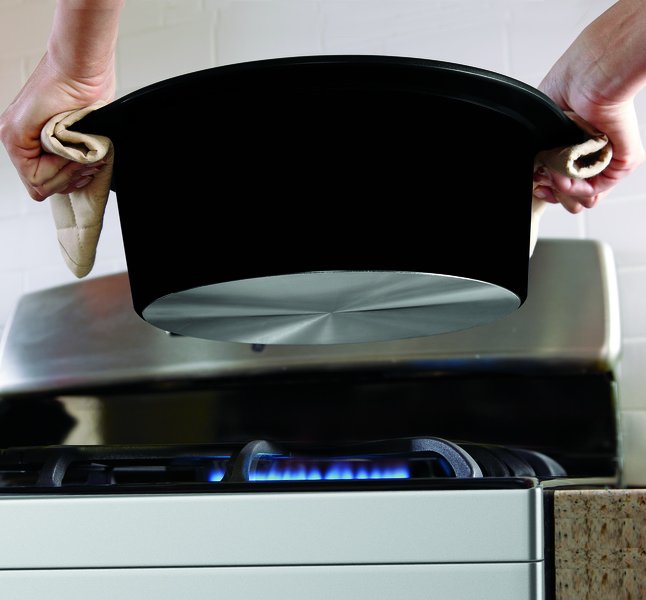 Moroccan Chicken with Apricots, Olives and Almonds
Slow cooked to perfection, this Moroccan chicken dish is tantalizingly mouth-watering, filled with both sweet and nutty flavors and balanced with the taste of olives. The toasted almonds on top give it a great crunch as well.
Ingredients:
3 pounds skinless chicken thighs
1 onion, cut into 1/2-inch wedges
1 teaspoon ground cumin
1/2 teaspoon ground ginger
1/2 teaspoon ground coriander
1/4 teaspoon ground cinnamon
1/4 teaspoon cayenne pepper
Kosher salt and freshly ground black pepper
1 bay leaf
1/3 cup low-sodium chicken broth
1 (15-ounce) can chickpeas, drained
1/2 cup green olives
1/2 cup dried Turkish apricots
1/3 cup sliced almonds, toasted
Directions
Toss chicken thighs with onion, cumin, ginger, coriander, cinnamon and cayenne in a large bowl.
Season with salt and pepper, to taste.
Place chicken and onions in the bottom of your slow cooker.
Add chicken broth and bay leaf.
Cover and cook on high for 2 hours.
Add in chickpeas, olives and apricots.
Cover and continue to cook for about 1 hour, until chicken is tender and cooked through. Apricots should be plump.
Remove bay leaf and season juices with salt and pepper.
Toasted almonds should be lightly golden and fragrant. Best baked at 350 degrees.
To serve, spoon chicken and juices into bowls and top with toasted almonds.
Moroccan Rice Pudding
Sweet and savory and not quite as indulgent as the classic chocolate cake or lemon pie dessert, this savory rice pudding is a Moroccan dish enjoyed at any time of day. Use your Crock-Pot® 4-Quart Manual Slow Cooker to easily make this into a tasty dessert in no time at all. Top with cinnamon or nutmeg and toasted nuts for added flavor.
Ingredients:
1 cup short grain white rice, such as Arborio
2 cups water
1/2 teaspoon salt
3 tablespoons butter
3 1/2 cups milk
2/3 cup sugar
1 or 2 small pieces (2- to 3-inch) of cinnamon stick
2 to 3 teaspoons orange flower water (optional)
Ground cinnamon or nutmeg, for garnish
Toasted almonds or walnuts, for garnish
Directions
Add white rice, water, salt, butter, milk, sugar, cinnamon stick pieces and orange flower water to your 4-quart slow cooker.
Stir well.
Cover and cook on high for 2 1/2 hours or on low for 4 hours.
Mix well before serving in bowls.
Top with sprinkled cinnamon or nutmeg, toasted almonds or walnuts, and any other topping of your choice.
Enjoy!
Due to the slow ramp up, and even heating of a slow cooker, recipes featured on this site can be cooked in a range of slow cooker sizes. Recipes can be increased or decreased by one quart size per the cooking instructions. For smaller sauces and dips that call for 3 quarts or less, it is not recommended to alter the unit size. Crock-Pot® is a registered trademark and should not be used generically when referring to a 'slow cooker' within the recipes.
Sunbeam Products, Inc. d/b/a Jarden Consumer Solutions has not tested these recipes and is not responsible for the outcome of any recipe. You may not achieve the results desired due to variations in ingredients, cooking temperatures, cooking times, typos, errors, omissions, or individual cooking abilities. Please always use your best judgment when cooking with raw ingredients such as eggs, chicken or fish.