Green Bean Casserole Recipes
The green bean casserole is a staple of, and arguably the most favored dish at, every Thanksgiving meal. Perhaps you still have the old family recipe that your great-grandmother used or maybe you enjoy trying out a new one each year. No matter what your Turkey Day traditions are, these two variations of the classic recipe are worth a taste. All you need is a few ingredients, your Crock-Pot® Programmable Casserole Crock Slow Cooker and you'll be ready to go.
Cheese and Bacon Green Bean Casserole
For an even more rich and indulgent green bean casserole, try this take on the classic recipe. The cheesy goodness will have everyone at your table asking for seconds, and even thirds.
Ingredients:
2 cups frozen cut green beans, thawed
4 strips bacon, diced
1 yellow onion, diced
2 cloves garlic, minced
1 can condensed cream of mushroom soup
1 cup sharp cheddar cheese, shredded
1 cup french fried onions
Fresh pepper to taste.
Directions
Cook the bacon in a skillet over medium heat, until it is crisp. Add onions and cook for about 4 minutes, until soft and translucent. Add in garlic and stir for 1 minute. Remove from skillet and place mixture on paper towels. In your slow cooker, bring together the green beans, mushroom soup, french fried onions and cheese. Sprinkle the bacon mixture on top of the ingredients in your slow cooker. Cover and cook on low for 4 to 5 hours or on high for 2 1/2 to 3 hours. Serve right from your slow cooker!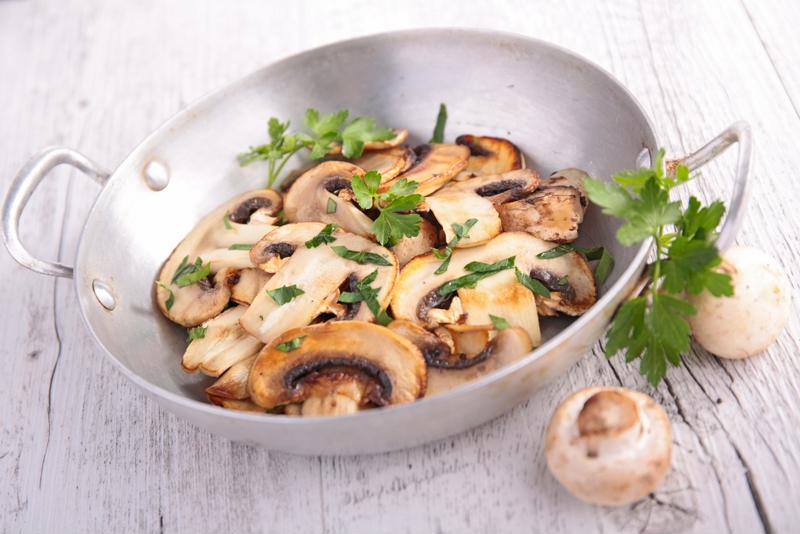 Light Green Bean Casserole with Mushrooms
If you want to skip the cheese this year and are opting for a lighter option, this recipe is for you. With just a few ingredients it feels light and healthy without losing that same great taste.
Ingredients:
4 cups fresh green beans, cut
1 cup fresh mushrooms, sliced
1 can fat-free cream of mushroom soup
1 cup french fried onions
1 teaspoon soy sauce
Fresh pepper to taste.
Directions
In your slow cooker, bring together the green beans, mushrooms, soup, soy sauce, pepper and half cup of the french fried onions. Stir well, cover and cook on low for 5 to 6 or on high for 2 to 3 hours, until green beans are as tender as desired. Uncover and sprinkle the remaining french fried onions over the top of the casserole. Let sit uncovered for 10 minutes. Serve hot and enjoy!
Due to the slow ramp up, and even heating of a slow cooker, recipes featured on this site can be cooked in a range of slow cooker sizes. Recipes can be increased or decreased by one quart size per the cooking instructions. For smaller sauces and dips that calls for 3 quarts or less, it is not recommended to alter the unit size. Crock-Pot® is a registered trademark and should not be used generically when referring to a 'slow cooker' within the recipes.
Sunbeam Products, Inc. d/b/a Jarden Consumer Solutions has not tested these recipes and is not responsible for the outcome of any recipe. You may not achieve the results desired due to variations in ingredients, cooking temperatures, cooking times, typos, errors, omissions, or individual cooking abilities. Please always use your best judgment when cooking with raw ingredients such as eggs, chicken or fish.