How to Make Baby Food in Your Slow Cooker
If you're a new mother, chances are that people have been providing you with loads of advice for raising the new little boy or girl in your life. They may tell you best practices for nursing, how to distinguish certain cries from others and how to save money on diapers and other essentials. But one thing they might forget to tell you is that you can easily make your own baby food in the comfort of your own home.
Add food for the baby to your weekly meal prep plan, and you'll be able to make sure that your son or daughter's food will be ready right along with the rest of the family's.
Cinnamon Apple Sauce
An apple a day keeps the doctor away, and that rule applies to people of all ages - even your baby. Give him or her the sweet treat, and feel free to give it a try yourself. It's a tasty, natural dish that you can both enjoy!
You'll Need:
5 pounds apples, peeled, cored and cut into bite-sized pieces
1 1/2 tablespoons ground cinnamon
1 1/2 teaspoons vanilla
1 cup water
Directions
Place apples in your Crock-Pot® 6 Qt. Smart Slow Cooker with WeMo®. Add in the cinnamon, vanilla and water and cover the lid. Cook on low for 4 hours or on high for 2 hours if you'd prefer to have it sooner. Mash apples well and transfer to a food processor to blend it to your desired consistency. Store in air tight containers and keep in the fridge. You can serve it warm or chilled.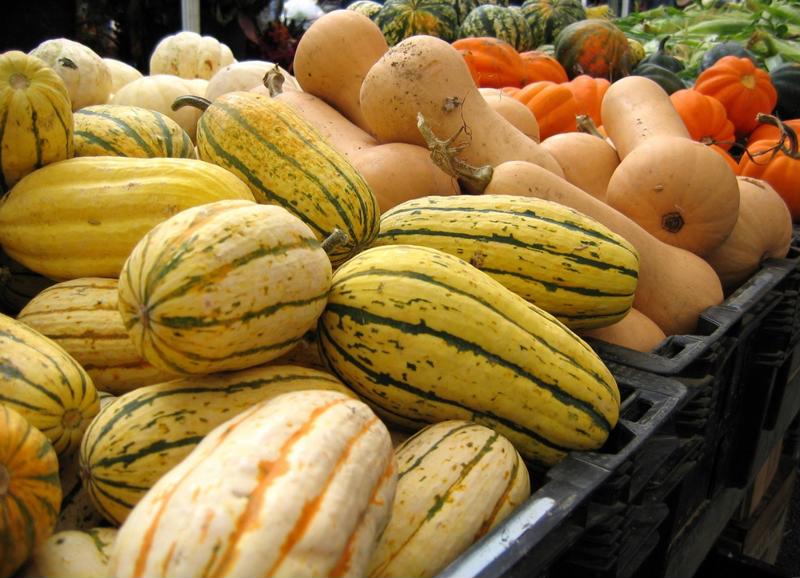 Butternut Squash
Squash is a vegetable that's featured in many baby foods you can purchase at grocery stores, but to ensure that you're getting the freshest, most natural food for your baby, you might want to try this easy recipe. If you want to switch it up, simply swap out the squash with any other popular vegetable used in baby foods.
You'll Need:
Directions
Wash and peel both squashes, then cut in halves. Scoop out the seeds and guts like you would a pumpkin, then place in your slow cooker. Cover the lid and cook on low for 4 hours. When they're soft enough to poke with a fork, mash them up and place them in a blender for an even softer texture.
Due to the slow ramp up, and even heating of a slow cooker, recipes featured on this site can be cooked in a range of slow cooker sizes. Recipes can be increased or decreased by one quart size per the cooking instructions. For smaller sauces and dips that calls for 3 quarts or less, it is not recommended to alter the unit size. Crock-Pot® is a registered trademark and should not be used generically when referring to a 'slow cooker' within the recipes.
Sunbeam Products, Inc. d/b/a Jarden Consumer Solutions has not tested these recipes and is not responsible for the outcome of any recipe. You may not achieve the results desired due to variations in ingredients, cooking temperatures, cooking times, typos, errors, omissions, or individual cooking abilities. Please always use your best judgment when cooking with raw ingredients such as eggs, chicken or fish.