Dishes to Make for the Perfect Picnic
Finding a picnic recipe that's just right for a beautiful summer day can be quite the challenge. Typically, you'll want something a little lighter and easy to pack, but you'll also want something that isn't too messy and won't require a lot of utensils and napkins.
Luckily, there are still hundreds of food options that don't sacrifice flavor one bit. If you want to bring a little flair to the picnic and wow your friends, check out these clever options. And if you really want to go the extra mile, give the recipes a little twist you your Crock-Pot® Hook Up® 3-Piece Set. You can make all three recipes at once to take your picnics to the next level.
Start with Some Bite-sized Treats
All the upscale dining parties start with a plate of hors d'oeuvres, and you can do the same at a picnic. Cocktail smokies are an easy to prepare and a little on the lighter side. You'll be surprised by how quickly your fellow picnickers will eat them up. Cook them, throw them in a container and bring a box of toothpicks - it's as simple as that.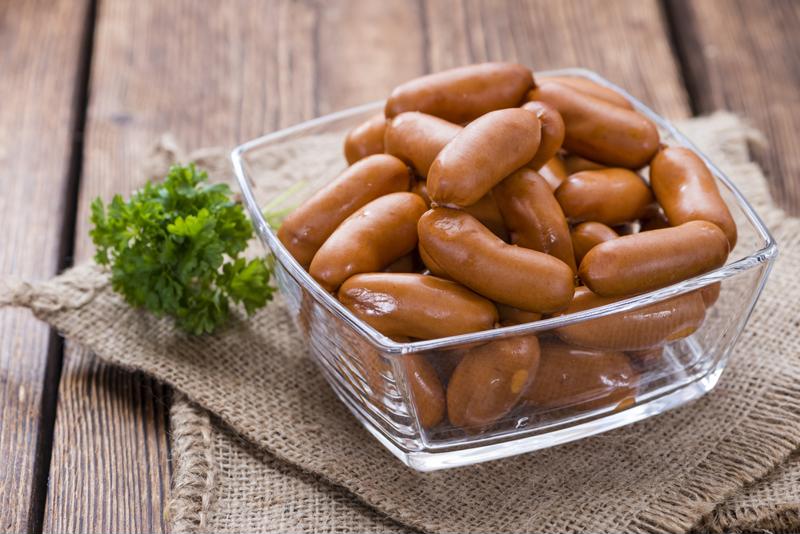 Give it a slow cooker twist
If you really want those snacks to disappear in a flash, try preparing them in your slow cooker with a honey barbecue sauce.
Move on to Salad Served in a Tortilla Bowl
The next step: Blow your friends away with a salad. A bowl of greens may not seem all that exciting, but a tortilla bowl can liven things up a bit. Not only is it a little fun and creative, but it's incredibly convenient at a picnic. Don't lug around a set of dishes or use wasteful and flimsy Styrofoam bowls. Bring some tortilla bowls and just eat it with the salad. Make even bring a dip to go with it.
Give it a slow cooker twist
For the real deal, make a Mexican salad and top it with a little slow-cooked chorizo or shredded beef. That's how you go from a three-star salad to a five-star.
The Main Course: Teriyaki Chicken Pineapple Skewers
Finally, finish off the meal with something sweet and tangy. Chicken and pineapple skewers are the perfect combination of juicy, savory and interesting. Like your starters, they're easy to serve thanks to the skewers and they're a little lighter than most things you would find at a barbecue. For extra convenience, use mini bamboo skewers for easy packaging.
Give it a slow cooker twist
Can you just throw pineapple into a crock pot? Oh yes, and you absolutely should. Find a nice teriyaki marinade or barbecue sauce, toss in your pineapple, chicken and a few veggies and let it all simmer. Afterward, drain and stick the solid bits with your skewers. It's as easy as that.
You won't regret adding the recipe to your slow cooker cookbook, and your guests certainly won't mind either.