5 Tips for Slow Cooking Dads on the Go
Making a delicious dish for your neighbors' pot-luck or a cookout at the park has never been easier. Slow cooking is the greatest way to conveniently cook mouth-watering meals with a few minutes of prep and a click of a button.
For the dad that really wants to bring his slow cooker expertise to the next level, listen up.
1. Get a Portable Slow Cooker
There's nothing worse than simmering a meal for hours just to spill the sizzling substance during your travels. Invest in something that keeps the lid on tight when you need it. Items like the Crock-Pot® 5-Quart Smart-Pot® Slow Cooker with Travel Strap or the Crock-Pot® 6-Quart Programmable Cook & Carry™ Slow Cooker will make any traveling a walk in the park. Just don't forget the travel bag.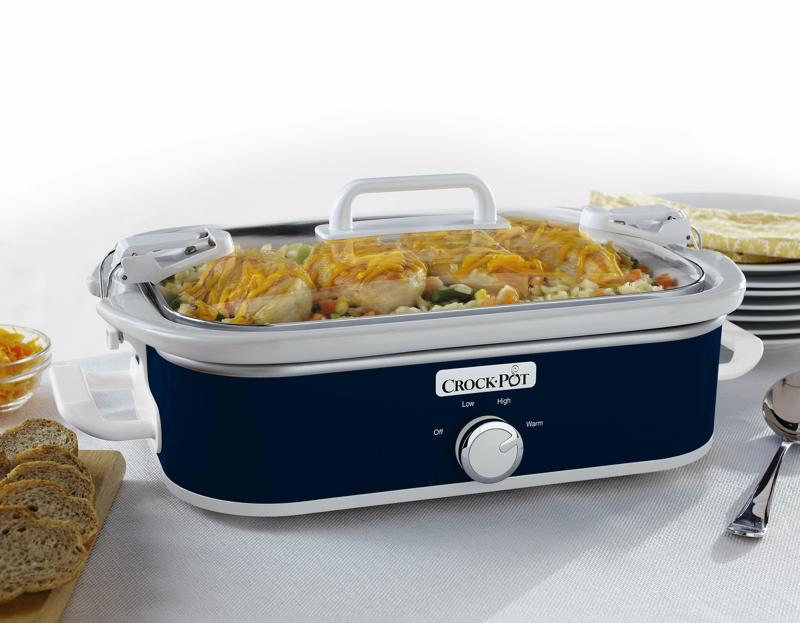 2. Automate Everything
Slow cookers were made to take all the hassle out of cooking and prepare unbeatably sumptuous food. However, there are a few recipes that require occasional stirring, and that responsibility can keep you close to the kitchen all day. Not anymore - the Crock-Pot® 6-Quart Digital Slow Cooker with iStir™ Stirring System will mix up those meals for you. Best of all, the lid stays on even while stirring to lock in all the heat and flavor.
Now you can spend less time worrying about the food and more time running errands, relaxing outside or playing with the kids.
3. Go Digital
And don't underestimate the convenience of a digital slow cooker. Your oven, the microwave, blenders, refrigerators - everything else in your kitchen is already switching to digital, and it's time to join the party.
Why are digital slow cookers better? For the same reason the iStirTM Automatic stirring system makes your life easier. It takes all the extra work out of the cooking process. As soon as you throw your ingredients in the stonewear, you can set cooking times anywhere between 30 minutes and 20 hours.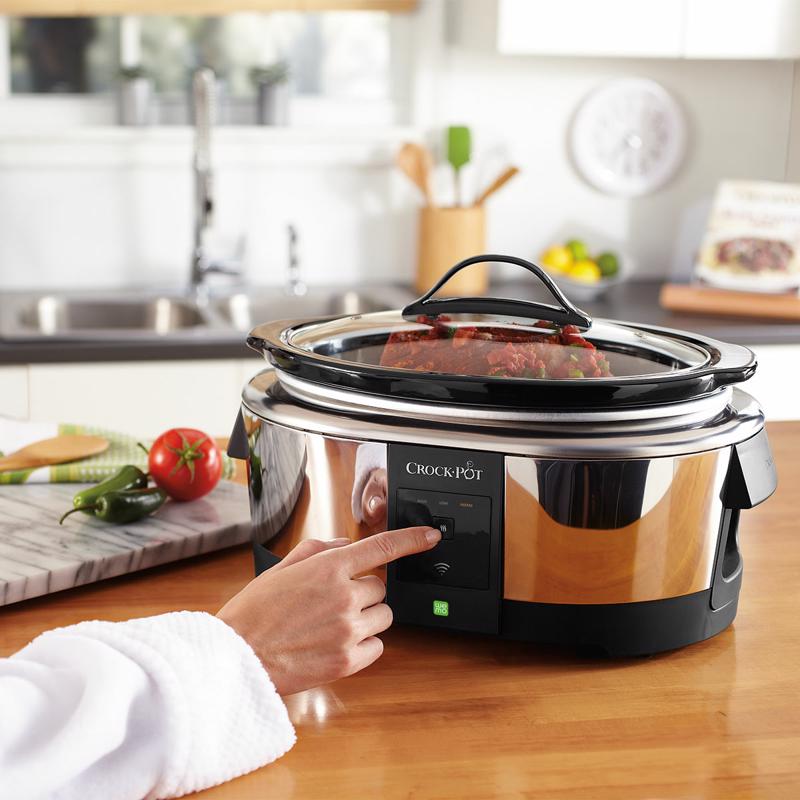 Do you want your chili to cook for 8 hours and switch to a slow simmer afterward? No problem. Your digital slow cooker will adjust the settings for you, stir it for you and give you all the time to get up and go wherever you please.
4. Clean up in Seconds
You have a whole summer season to enjoy. What are you doing wasting time scrubbing your slow cooker? For the dad that really wants to streamline kitchen duty, there are Crock-Pot® Slow Cooker Liners. Pop in the liner, cook and toss out the liner when you're done eating. Suddenly you can make the heartiest chili and the cheesiest dip without fear of the relentless clean up after.
5. Get Your Ingredients Delivered
Review the last four tips. Your stirring is done for you. The digital settings control the cook times. You barely have to clean up. The only thing that really takes any time is the shopping beforehand, and there's an answer to that, too.
Crock-pot Cuisine delivers everything you need to make rich, savory meals - from stew to lasagna and more. If you're a dad on the go, slow cooking has never been easier.