4th of July Must-Make Slow Cooker Recipes
The Fourth of July is upon us, and many Americans plan on celebrating with a BBQ full of delicious meats and fresh fruits and vegetables. But not all of the cooking needs to be done on the spot. Prepare for the festivities beforehand so you're more able to relax and enjoy yourself on summer's most fun holiday.
Slow Cooker Baked Beans
If you plan on having a classic Fourth of July celebration, chances are that you'll be throwing some hot dogs on the grill. There's no side dish that complements a good frankfurter like sweet and savory baked beans. Prepare for the festivities by using your Crock-Pot® Hook Up® Connectable Entertaining System 3-Piece Set to slow cook them to juicy, saucy perfection with this easy recipe.
You'll Need:
3 28-ounce cans vegetarian baked beans, drained
1 medium onion, chopped
2/3 cup barbecue sauce
1/2 cup ketchup
1/2 cup packed brown sugar
2 tablespoons ground mustard
1 tablespoon cider vinegar
1/8 teaspoon ground cloves
1/4 cup dark molasses, also known as robust (not blackstrap)
Directions
Place all ingredients in your slow cooker. Cover with lid and cook on low for 4-5 hours and stir periodically. If you'd prefer a thicker consistency, cook longer - but note that as it cools, it will thicken even more. Uncover and place in a large bowl for guests to serve themselves, or serve it straight from your slow cooker to keep it warm throughout the day's celebrations.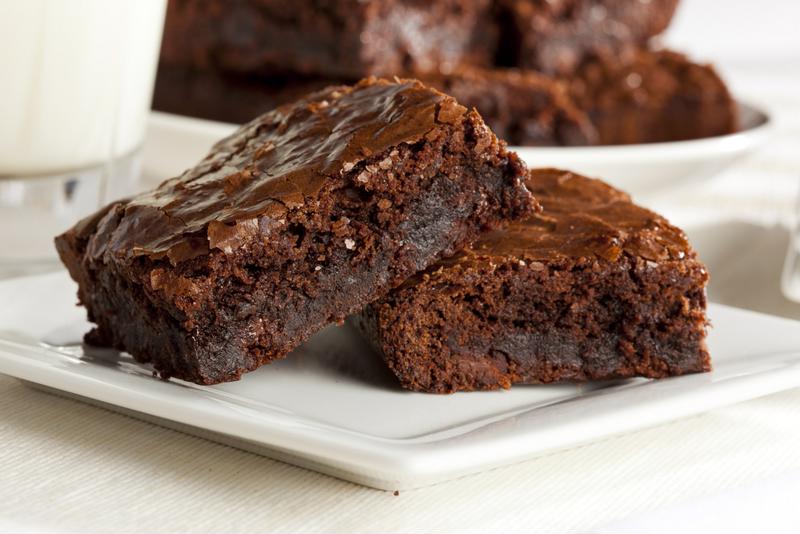 Slow Cooker Fudge Brownies
You'll definitely need some sweet treats after all of your savory BBQ dishes, and brownies are a classic dessert that everyone is sure to love. But rather than heating up your oven during the peak of summer, why not make them in your slow cooker instead? It's possible - and many would argue, better - to slow cook your way to gooey chocolate nirvana. Follow this recipe to find out how.
You'll Need:
2/3 cup all-purpose flour
2/3 cup sugar
1/3 cup unsweetened cocoa powder
1 teaspoon baking powder
1/4 teaspoon salt
2/3 cup fat-free evaporated milk
1/3 cup trans-free margarine
1 egg, lightly beaten
1 1/2 teaspoon vanilla extract
1 cup semisweet mini chocolate chips
Vanilla ice cream, for serving
Directions
Generously coat slow cooker with cooking spray. In a large bowl, mix flour, sugar, cocoa powder, baking powder and salt. In a separate bowl, combine milk, margarine, egg and vanilla extract. Combine both mixtures and mix until smooth, then add in chocolate chips and stir well. Place batter in slow cooker, cover with lid and cook on low for 3 hours. Allow it to cool before cutting, then serve with a scoop of ice cream.
Due to the slow ramp up, and even heating of a slow cooker, recipes featured on this site can be cooked in a range of slow cooker sizes. Recipes can be increased or decreased by one quart size per the cooking instructions. For smaller sauces and dips that calls for 3 quarts or less, it is not recommended to alter the unit size. Crock-Pot® is a registered trademark and should not be used generically when referring to a 'slow cooker' within the recipes.
Sunbeam Products, Inc. d/b/a Jarden Consumer Solutions has not tested these recipes and is not responsible for the outcome of any recipe. You may not achieve the results desired due to variations in ingredients, cooking temperatures, cooking times, typos, errors, omissions, or individual cooking abilities. Please always use your best judgment when cooking with raw ingredients such as eggs, chicken or fish.