3 Sweet Fruit Butters to Make With Your Slow Cooker
Fruit butter is one of the tastiest - and simplest - treats you can prepare in your slow cooker. Your finished product makes a perfect addition to a variety of dishes and meals, whether you're setting out a topper for homemade dinner rolls or lacing your waffles with a sweet coating.
Looking to get creative with your slow cooker? Start examining the various fruity combinations you can make when cooking your own butter. Try one of these delicious options to get started.
Apple Cinnamon Butter
Fall may be far gone, but that doesn't mean you have to stop enjoying apples and cinnamon. Combine these two flavors for a butter that's ideally suited for your favorite weekend brunch classic, French toast.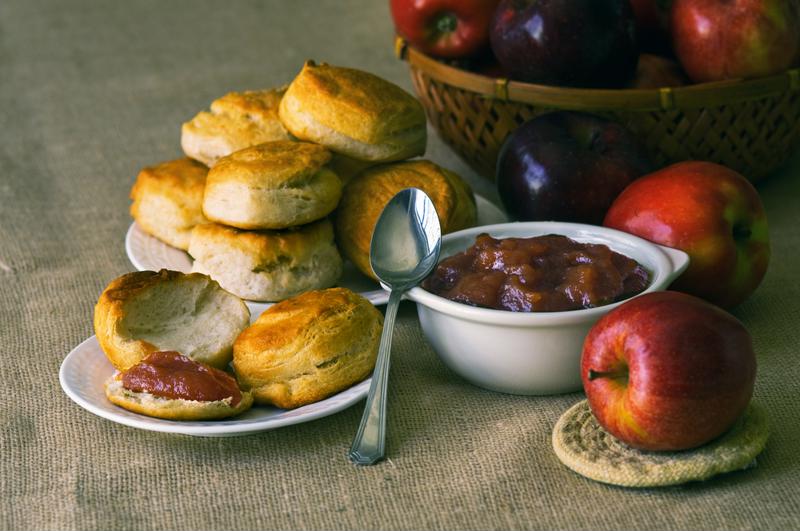 You'll need:
3 pounds apples, peeled and chopped
2 cups granulated sugar
3 teaspoons cinnamon
1 teaspoon nutmeg
1 teaspoon vanilla extract
1/4 teaspoon salt
Directions:
Line the bottom of your slow cooker with nonstick cooking spray, then place apple slices in the stoneware. In a large bowl, mix together sugar, cinnamon, nutmeg, vanilla and salt, then pour over apples. Mix the ingredients well, then cover the slow cooker and allow them to cook on low for about 8 to 9 hours. Every two hours or so, remove the lid and stir the ingredients to ensure they remain smooth. Move your butter to individual containers and keep them stored in the fridge.
Blueberry Peach Butter
If you're a big fan of fruity flavors, try this festive blend, well-suited for pancakes and freshly pressed waffles.
You'll need:
6 cups blueberries
4 large peaches
2 cups granulated sugar
1 teaspoon lemon juice
Directions:
In a large blender, puree blueberry and peach together, then transfer to the slow cooker. Set on low and cook for about 4 to 5 hours, then stir in sugar and lemon juice. After ingredients are well-blended, cover the slow cooker and set for an additional two hours. Stir once more, then move to jars or cans.
Cranberry Butter
This classic is perfect for your favorite flaky biscuits, whether you're serving them at breakfast, brunch or dinner.
You'll need:
3 boxes cranberries, washed and drained
1 1/2 cups granulated sugar
1 teaspoon lemon juice
1/2 teaspoon nutmeg
Directions:
Follow the same directions as you would if you were making blueberry peach butter, but sub pureed cranberries for the blueberry-peach mixture. Additionally, you'll add nutmeg along with sugar and lemon juice, as this spice adds a bit more flavor to your fruit butter.
Due to the slow ramp up, and even heating of a slow cooker, recipes featured on this site can be cooked in a range of slow cooker sizes. Recipes can be increased or decreased by one quart size per the cooking instructions. For smaller sauces and dips that calls for 3 quarts or less, it is not recommended to alter the unit size. Crock-Pot® is a registered trademark and should not be used generically when referring to a 'slow cooker' within the recipes.
Sunbeam Products, Inc. d/b/a Jarden Consumer Solutions has not tested these recipes and is not responsible for the outcome of any recipe. You may not achieve the results desired due to variations in ingredients, cooking temperatures, cooking times, typos, errors, omissions, or individual cooking abilities. Please always use your best judgment when cooking with raw ingredients such as eggs, chicken or fish.