2 Must-Try Slow Cooker Gluten-Free Oatmeal Recipes
Everyone from the Girl Scouts to your favorite restaurant chain have adapted their food offerings for individuals who choose to live gluten-free. For some individuals, gluten-free dieting is a choice, but for the 3 million Americans living with Celiac disease, it's a way of life.
Individuals who cannot eat gluten must adhere to strict dietary restrictions, meaning their kitchens are often well-stocked with appliances and ingredients that can help them make the tastiest dishes imaginable. Your slow cooker is perfect for preparing both hassle- and gluten-free dishes. Try one of Crock-Pot Girl™ Jenn Bare's slow cooker gluten-free oatmeal recipes to make the most of your mid-morning meal.
1. Hot Cocoa Oatmeal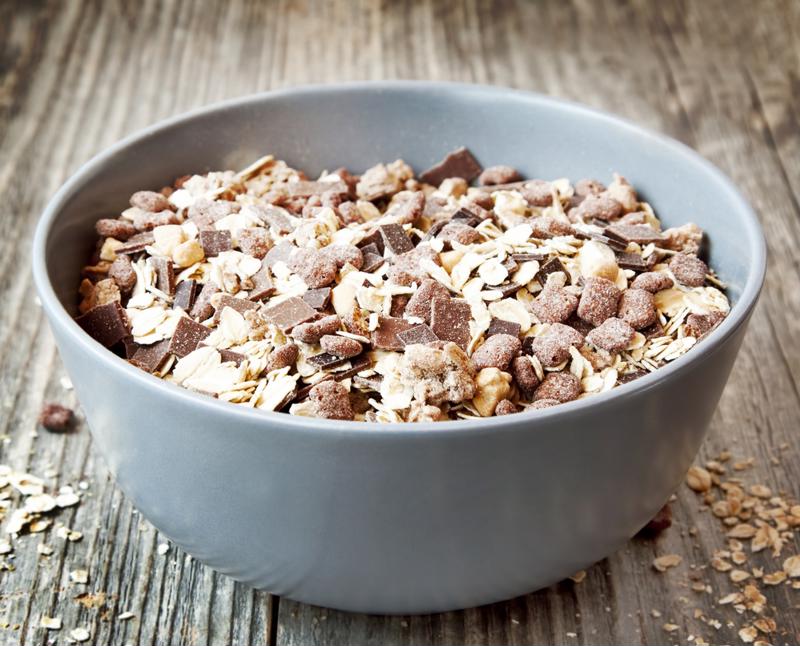 Want an ideal brunch option for those chilly winter mornings? Combine two of your favorite warm things - hot cocoa and oatmeal - and bring this dish to work using your Crock-Pot® Lunch Crock® Food Warmer.
You'll need:
1 cup steel-cut gluten-free oats
4 cups water
1/2 cup coconut milk
1 tablespoon cocoa powder
1 teaspoon vanilla
1/4 teaspoon sea salt
1 tablespoon coconut palm sugar
2 tablespoons raw honey
1 cup shaved almonds
1/4 cup mini chocolate chips
Directions:
Line your slow cooker with nonstick cooking spray or place a liner in the bottom. In a large bowl, stir together the coconut milk, water, vanilla and honey. When these ingredients are well-blended, add in cocoa, sugar and sea salt, then stir in the oats. Spoon the oatmeal into your slow cooker, set it on low and allow it to cook for one to two hours. When you're ready to serve your new dish, top it with almonds and chocolate chips for added taste.
2. Peanut Butter Banana Oatmeal
If you prefer a protein-packed breakfast option, try this peanut butter banana oatmeal that has all the nutrients you need for starting the day with a boost of energy.
You'll need:
1 1/4 cup gluten-free steel cut oats
2 cups vanilla almond milk
1/2 cup water
1 teaspoon vanilla
1/4 teaspoon sea salt
1/3 cup peanut butter
1 ripe banana, sliced
1 tablespoon raw honey
1 tablespoon coconut palm sugar

Directions:
Coat the bottom of your slow cooker with nonstick spray, then add oats, almond milk, water, vanilla, salt and peanut butter to the appliance. Use a wooden spoon to mix together the ingredients, and when they're well-blended, top the dish with sliced bananas. Coat the bananas with honey and sugar, then cover the stoneware and allow the dish to cook for about eight hours on low.
Due to the slow ramp up, and even heating of a slow cooker, recipes featured on this site can be cooked in a range of slow cooker sizes. Recipes can be increased or decreased by one quart size per the cooking instructions. For smaller sauces and dips that calls for 3 quarts or less, it is not recommended to alter the unit size. Crock-Pot® is a registered trademark and should not be used generically when referring to a 'slow cooker' within the recipes.
Sunbeam Products, Inc. d/b/a Jarden Consumer Solutions has not tested these recipes and is not responsible for the outcome of any recipe. You may not achieve the results desired due to variations in ingredients, cooking temperatures, cooking times, typos, errors, omissions, or individual cooking abilities. Please always use your best judgment when cooking with raw ingredients such as eggs, chicken or fish.