Slow Cooker Gift Guide
Did you know that by giving the gift of a slow cooker to a loved one this year you're giving the gift of time, convenience and delicious homemade meals? Find the perfect device to fit the personality of everyone on your list with this ultimate gift guide for finding the best slow cooker.
For the Entertainer
Everyone has that one friend who loves hosting parties. Dinner parties, cocktail parties, book club parties - any event there is, you name it and this one will be sending out the invitations months in advance. While this friend most likely has all of the best dinner plates, cocktail glasses and bar cart accessories, take some of the weight off of her cooking by giving her the gift of the Crock-Pot Hook Up Connectable Entertaining System 3-Piece Set. Never again will she have to juggle the timing of four different dinner dishes in the oven. Using just one outlet, this entertaining system can hook together up to six units at once. It simultaneously cooks and then keeps warm several dishes all at the same time. Not only is this slow cooker extremely convenient for entertaining, it's sleek and stylish as well.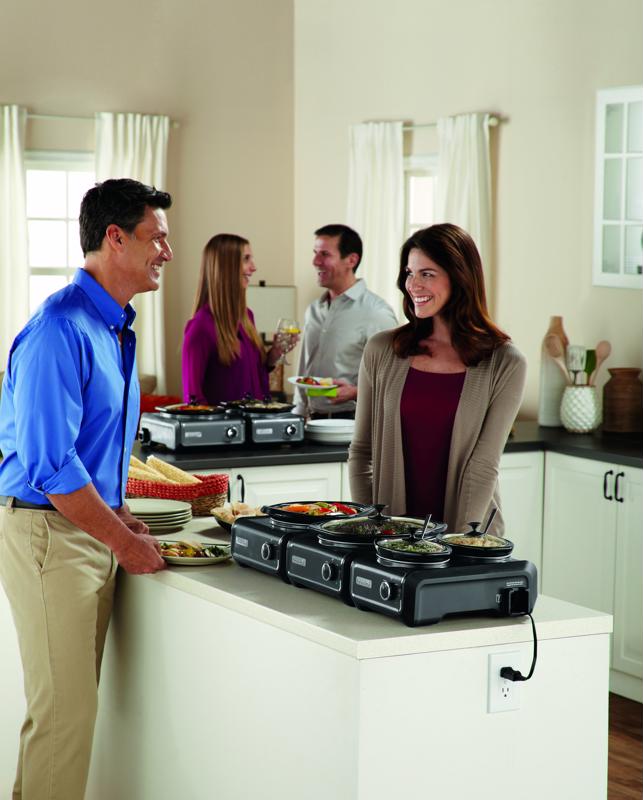 For the Sports Enthusiast
For that die-hard football fan in your family, who claims to be his or her team's No. 1 fan, the NFL Crock-Pot® Cook & Carry™ Slow Cooker is the ideal gift. Find your aunt's, brother's or cousin's favorite NFL team and give them the gift of a slow cooker with their team's logo on it. For the recipient, his game day routine just got a whole lot more exciting. From chili and chicken wings, to ribs and nachos, this slow cooker won't catch a break until the end of the season - and maybe not even then!
For the Busy Parent
If you thought that meal prepping with a slow cooker couldn't possibly get any more simple - it just did. The Crock-Pot® 6-Quart Digital Slow Cooker with iStir™ Stirring System does all the work for you. For even the busiest of parents, give them the gift of magically having an entire dinner ready without even being in the kitchen. After they've prepared the ingredients, they simply set the cook-time and attach the motor housing, ensuring that the correct paddle is in place. The automatic stirring activates every 30 minutes, creating a dish that is evenly cooked and blended.