Celebrate National Cheese Fondue Day
There's nothing like a good cheese fondue to liven up a party - or even be the reason why you have a social gathering in the first place. Hopefully you knew about National Cheese Fondue Day and were given enough time to properly plan for it. Fortunately, even if you didn't, it should be easy enough to whip something up in no time. All you need are a few ingredients and the Crock-Pot® Digital Slow Cooker with iStir™ Stirring System, and you're more than ready for the celebrations.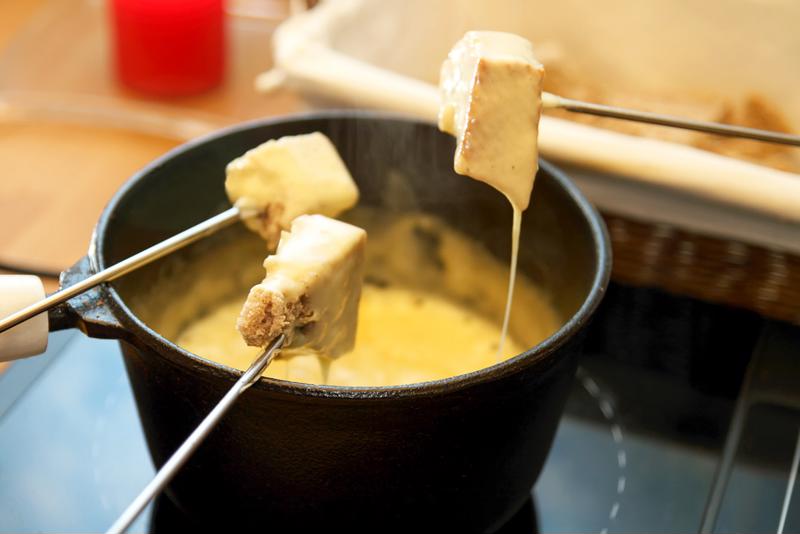 When it comes to a fondue party, it's all in the dipping snacks. Keep your device warming the cheese and acting as the focal point, and surround it with a delectable spread of yummy dipping ingredients. Sure, you can include the classics, like crackers and bread, but you should also add in other tasty snacks:
Fruit. Assorted fruit is great for dipping into cheese. Not only is it a healthier alternative to carb-filled crackers and bread, but fruit can bring out some of the tastiest flavors of cheese. Be sure to keep strawberries, grapes and green apples out for your guests to experiment with.
Vegetables. Many veggie dipping sauces have a cheese or cream base, so it only makes sense that vegetables would be a great snack for cheese fondue. Lay out some baby carrots, celery sticks and broccoli.
Meats. Keep a platter of cold cuts, like salami, turkey and ham, rolled up for easy dipping. You might also want to fry up some hot dogs and cut them into bite-sized pieces. Don't forget rolled up slices of bacon. After all, it's hard for guests not to enjoy a party when there's bacon involved.