3 Slow Cooker Fruit Cobblers
Don't know what to make for an after-dinner treat? Celebrate the season with fruity desserts that satisfy your cravings and require the freshest ingredients. Try some of these tasty recipes for great treats that require minimal effort and prep time.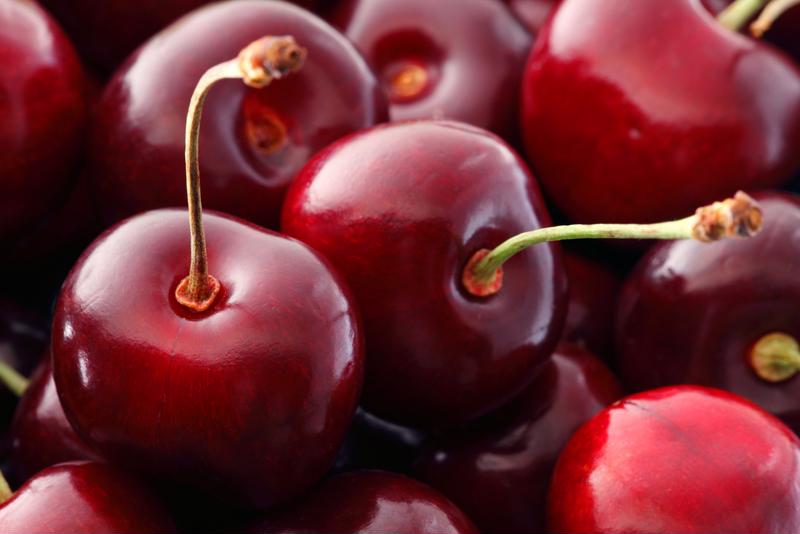 1. Cherry
April marks the beginning of cherry season, and there's no better way to celebrate than with a warm cherry cobbler. Skip the fuss and craft it in your Crock-Pot® Programmable Cook & Carry™ 6-Quart Oval Slow Cooker for optimal taste and convenience.
You'll need:
2 1/4 cups baking mix
1/4 cup sugar
4 tablespoons butter, melted
1/2 cup milk
2 teaspoons ground cinnamon
1 21-ounce can cherry pie filling
Directions
Start by lightly coating the inside of your slow cooker with cooking oil. Pour in cherry pie filling. In a large bowl, combine baking mix, sugar, butter, milk and cinnamon. Spread the mixture evenly over the cherry filling. Cover the device and cook it on high for 1 hour and 30 minutes to 2 hours. When you insert a toothpick into the top layer of dough, it should come out clean. Serve warm with a scoop of ice cream.
2. Blueberry
Blueberries are superfoods that are packed with antioxidants and also taste great. Everyone in your household will love the sweet but tart flavor of this cobbler and you won't need to feel guilty indulging in a slice after dinner.
You'll need:
1 1/4 cup flour
1/3 cup sugar
1 teaspoon baking powder
1/4 teaspoon cinnamon
1 egg
1/4 cup milk
2 tablespoons canola oil
1 package fresh blueberries
Directions
In a large bowl, combine flour, sugar, baking powder and cinnamon. Create a hole in the middle for egg, milk and oil, and mix well. Coat inside of slow cooker with nonstick cooking spray and place the dough inside. Lightly pack it to the bottom of the stoneware and pour blueberries on top. Cover the device and cook it on high for 1 hour and 30 minutes to 2 hours.
3. Peach
Peach cobbler is a classic dessert that freshens the palate and truly rings in the warmer weather. Try this recipe in your slow cooker for a delectable treat on a perfect spring evening.
You'll need:
20 ounces frozen peach slices
1 package white cake mix, unprepared
1/2 cup butter (1 stick), softened
6 ounces dark brown sugar
3 1/2 ounces rolled oats
Directions
Lightly coat the inside of your slow cooker with cooking spray. Lay out peaches on bottom of the stoneware. In a large bowl, combine cake mix, butter, brown sugar and rolled oats. Pour mixture on top of the peaches. Cover and cook on low for 3 hours. Serve immediately.
Due to the slow ramp up, and even heating of a slow cooker, recipes featured on this site can be cooked in a range of slow cooker sizes. Recipes can be increased or decreased by one quart size per the cooking instructions. For smaller sauces and dips that calls for 3 quarts or less, it is not recommended to alter the unit size. Crock-Pot® is a registered trademark and should not be used generically when referring to a 'slow cooker' within the recipes.
Sunbeam Products, Inc. d/b/a Jarden Consumer Solutions has not tested these recipes and is not responsible for the outcome of any recipe. You may not achieve the results desired due to variations in ingredients, cooking temperatures, cooking times, typos, errors, omissions, or individual cooking abilities. Please always use your best judgment when cooking with raw ingredients such as eggs, chicken or fish.